NotAnother Publisher is an independent publishing house started by and for Olivier van Breugel and Simone Mudde. View our current products here.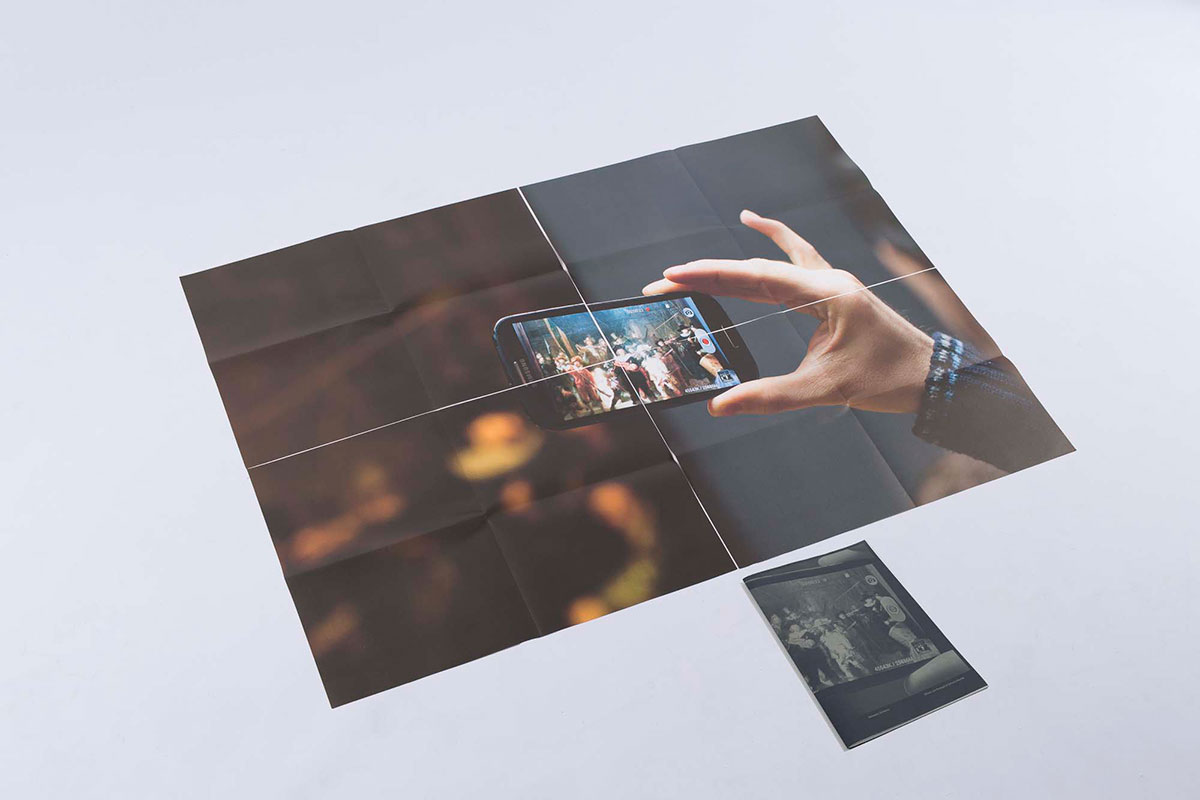 Between Screens won the silver medal at the European Design Awards 2015
NOW 50% OFF!
Between screens was released exactly 2 years ago. Since then we have sold over half of the print run. To celebrate the 2nd year the publication is on sale, 50% off.
€25,- => € 12,50 + shipping.
Information.
Design by Kummer & Herrman. Essay in English & Dutch by Nicole Montagne.
Printing by Rob Stolk Amsterdam, print run 300 x 3 different editions (900 in total). Special edition available.
Press & Recognition.
Best photobooks of 2014 by WassinkLundgren for Photo-Eye, Review by Paper Podium, Mr. Motley, Article by Ernst-Jan Pfauth, Interview by Bright, Hans Kemna on Between Screens in 'Kunstuur', article by Vormplatform.

Between Screens is in the permanent collection of Het Stedelijk Museum, MOMA Library, Yale Art Library and The New York Public Library.
Watch this flipthrough and fold out video of Between Screens.
"Looking at art through a screen only a few inches wide: the habit of photographing famous paintings while in a museum is beautifully recorded in this over-sized publication where snapshots of great works of art are turned into art again."
— WassinkLundgren
"It's quite an accomplishment that these two photographers have turned [photographing the Nightwatch] into an esthaetic celebration of experiencing art."
— Ernst-Jan Pfauth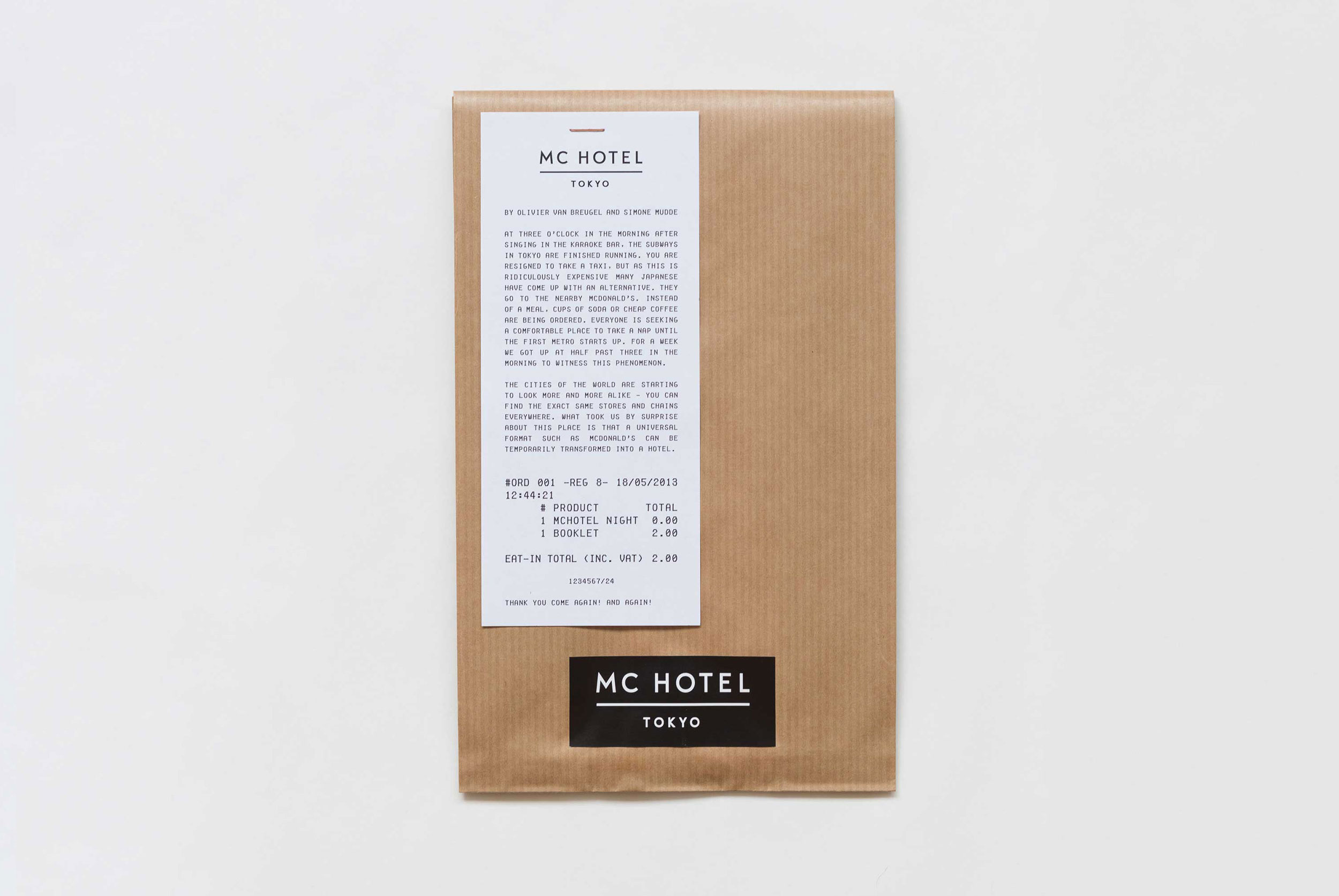 One of the best photobooks of 2013 (De Volkskrant).
Press & Recognition.
De mooiste fotoboeken 2013 de Volkskrant, Roomie.jp (Japanese), It's not club sandwich photography (Colin Pantall).
Stedelijk Museum Amsterdam acquired McHotel for their permanent collection making it one of their cheapest acquisition ever (€2,-). It's also added to the collection of the Library of the MOMA.
Information:
€ 2,-. Design by Timothy Maurer & Koen Geurts. Print run 2.500
Photo critic Colin Pantall on McHotel: "the smartest real budget book of recent years."

Photo critic Merel Bem on McHotel in De Volkskrant: "This modest book is about stranded Japanese in Tokyo spending the night in the McDonald's, until the first metro's start running again. Olivier van Breugel and Simone Mudde made this moving homage."
Watch this flipthrough video of McHotel.
Between Screens Special Edition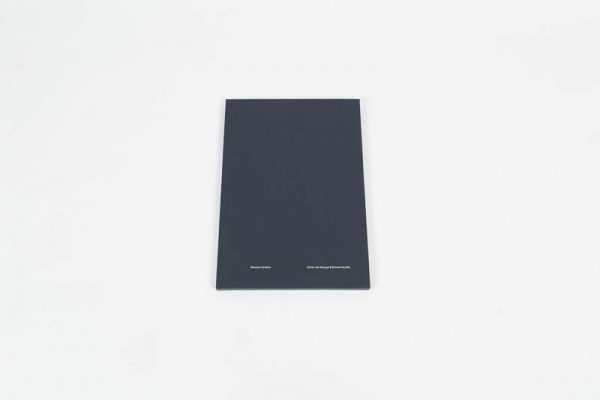 Special edition of Between Screens with Digital-C print edition 10 per version.
Designed by Kummer & Herrman, produced by Brown Cartonnage.
Price: € 250,- excl. shipping.

E-mail us for inquiries.