2012 — In collaboration with Simone Mudde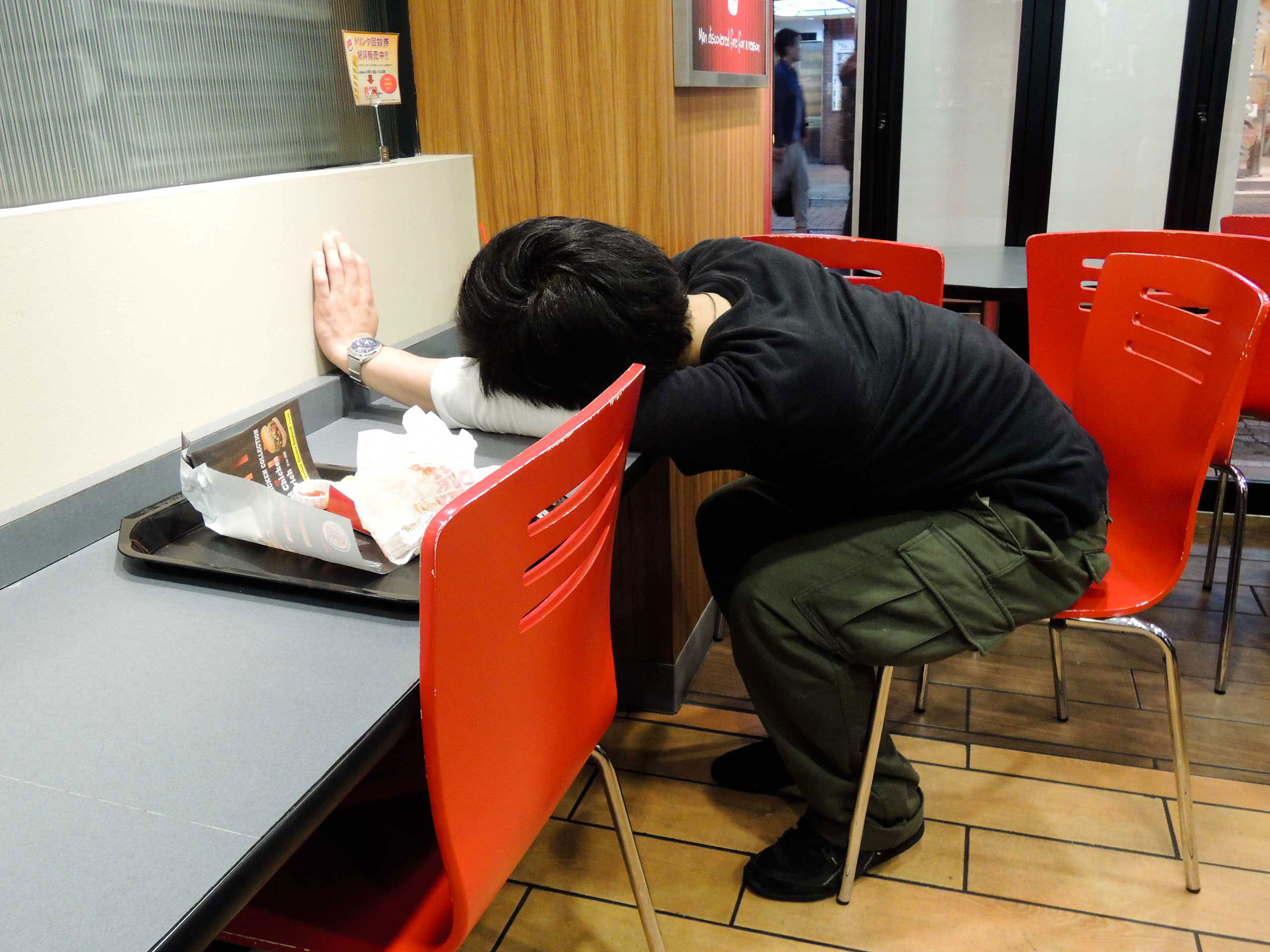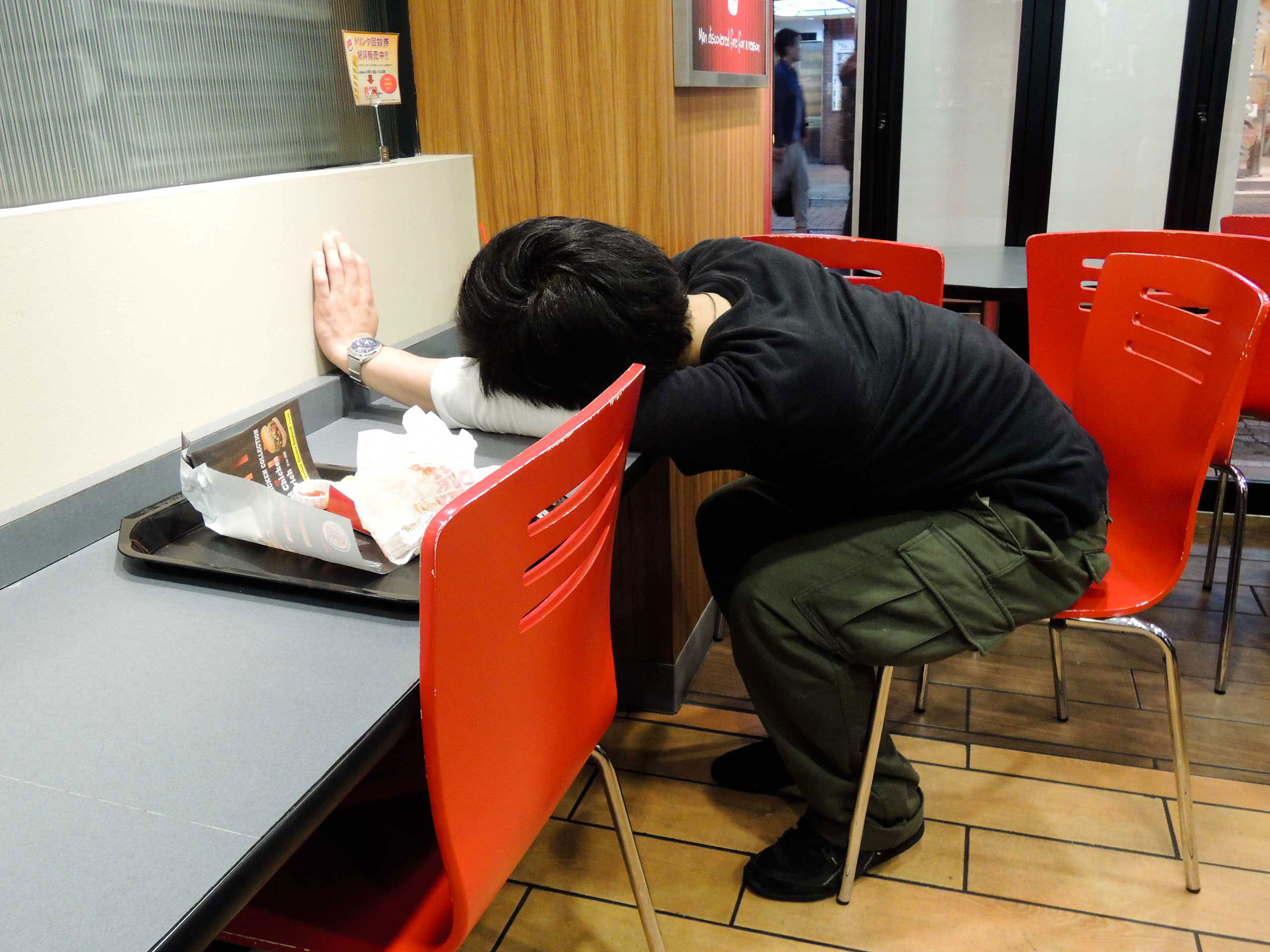 At three o'clock in the morning after singing in the karaoke bar, the subways in Tokyo are finished running. You are resigned to take a taxi, but as this is ridiculously expensive many Japanese have come up with an alternative.
McHotel is the first collaboration with Simone Mudde. In 2012 we stayed in Tokyo for 6 weeks to work on new photographic projects. During this stay we both got fascinated with outdoor sleeping. We joined forces and have been working together ever since.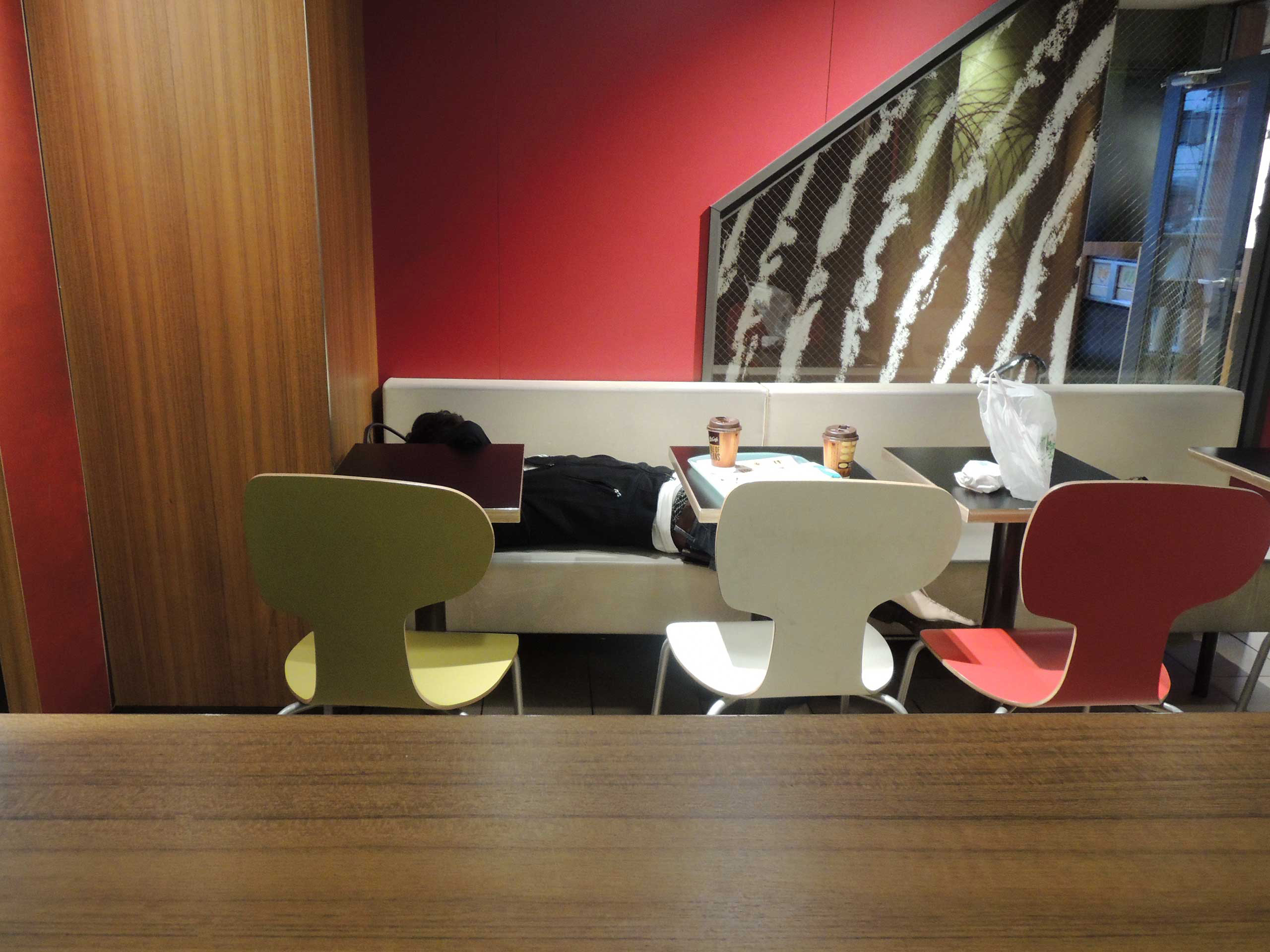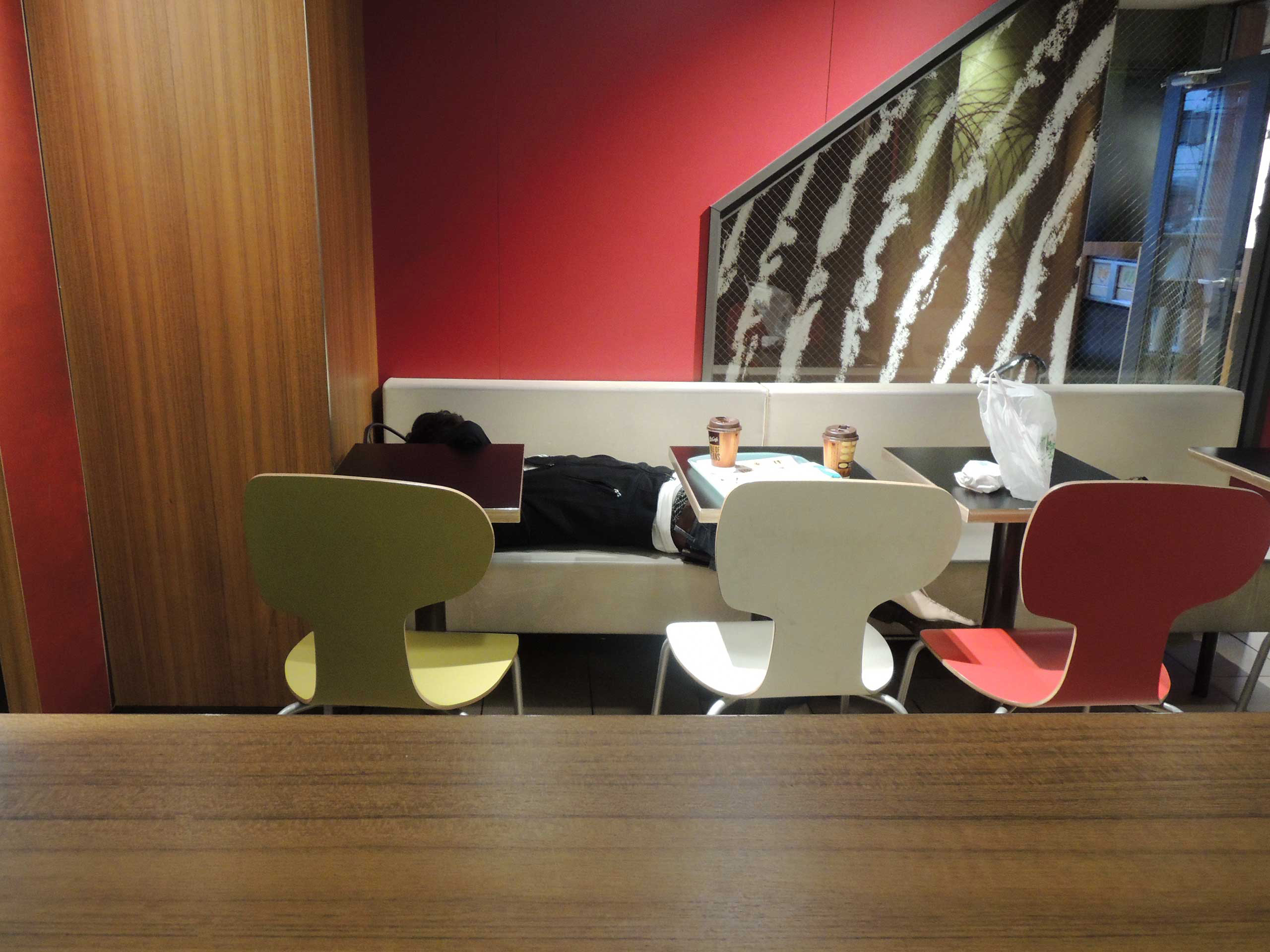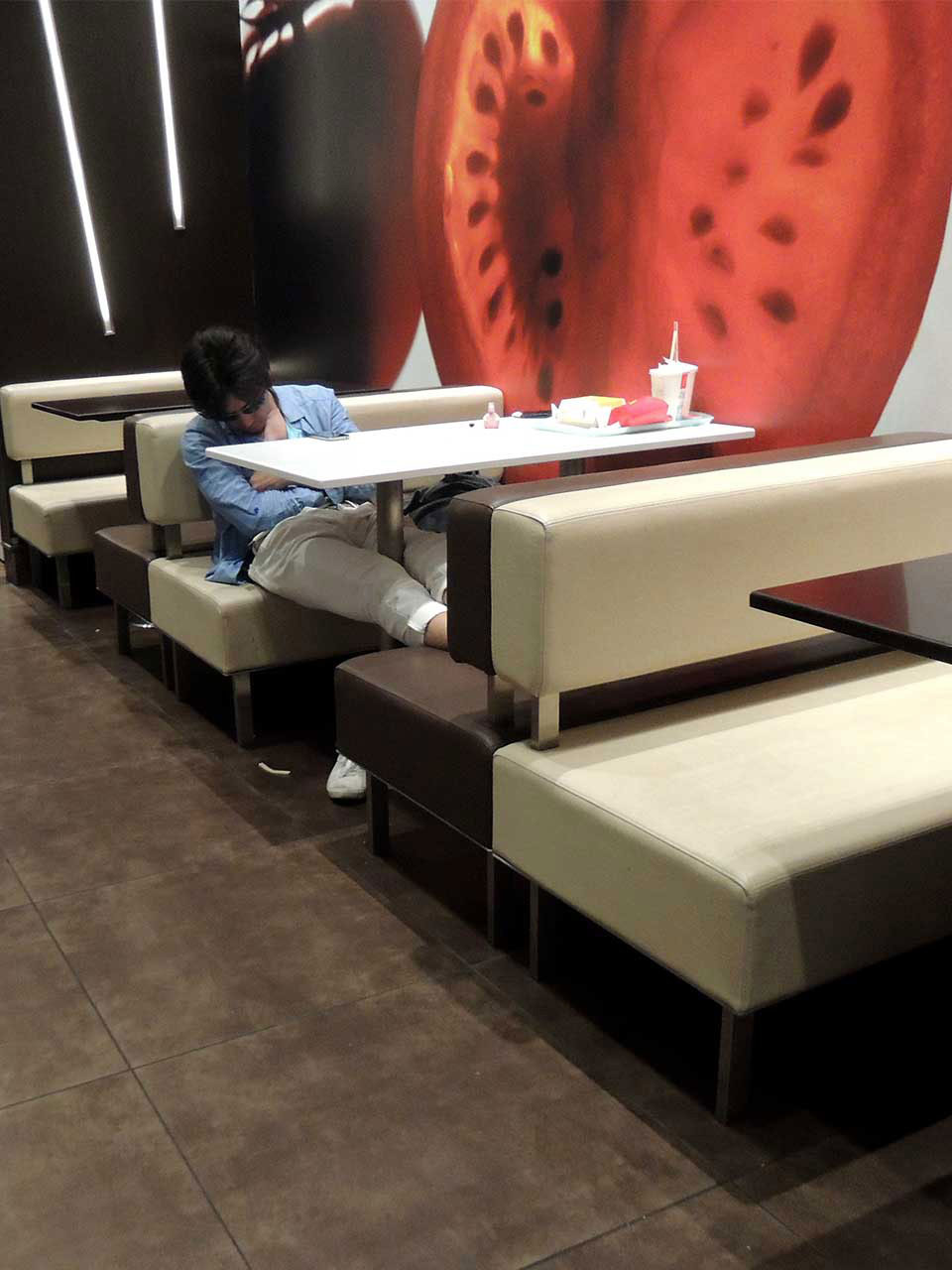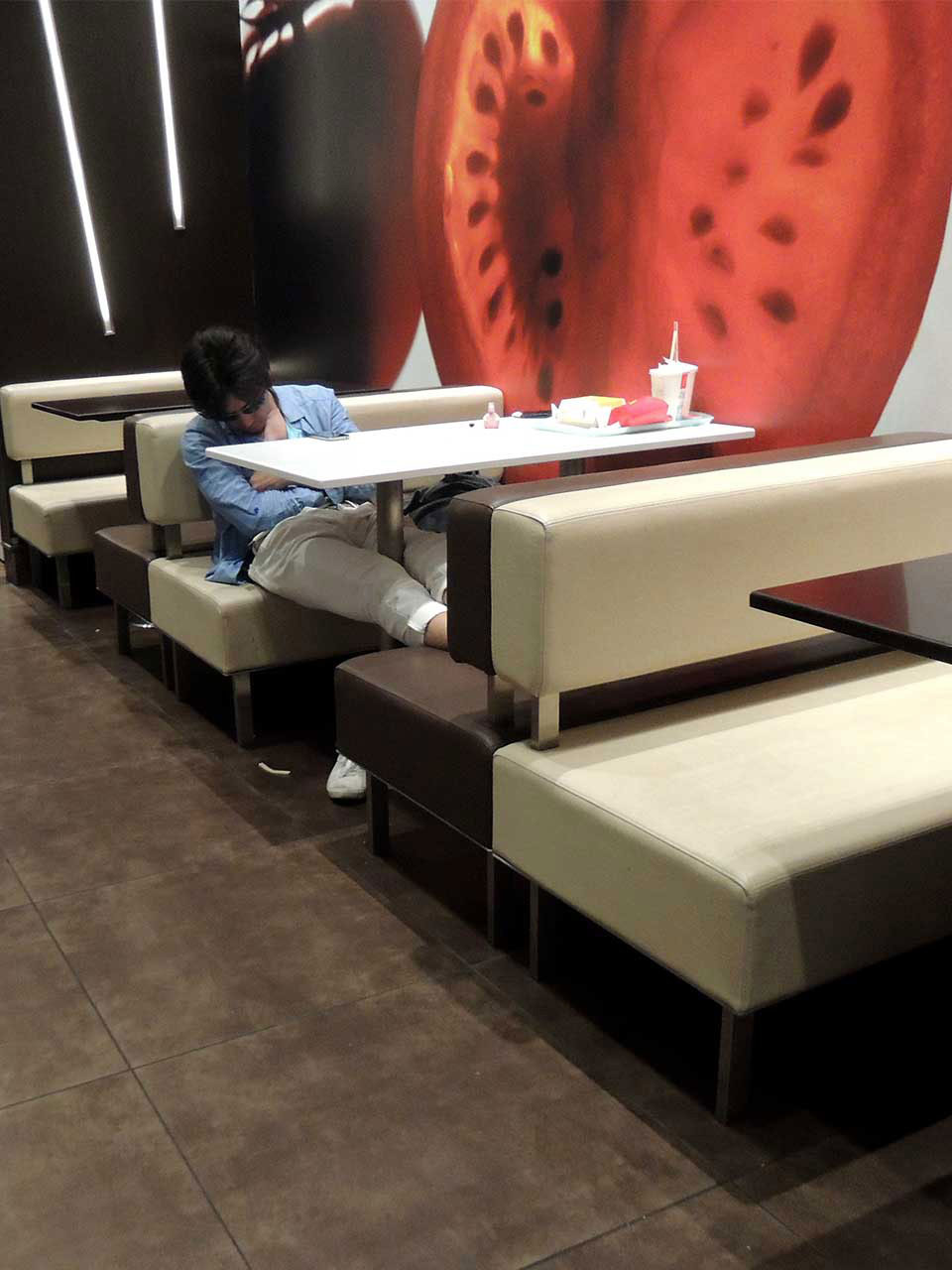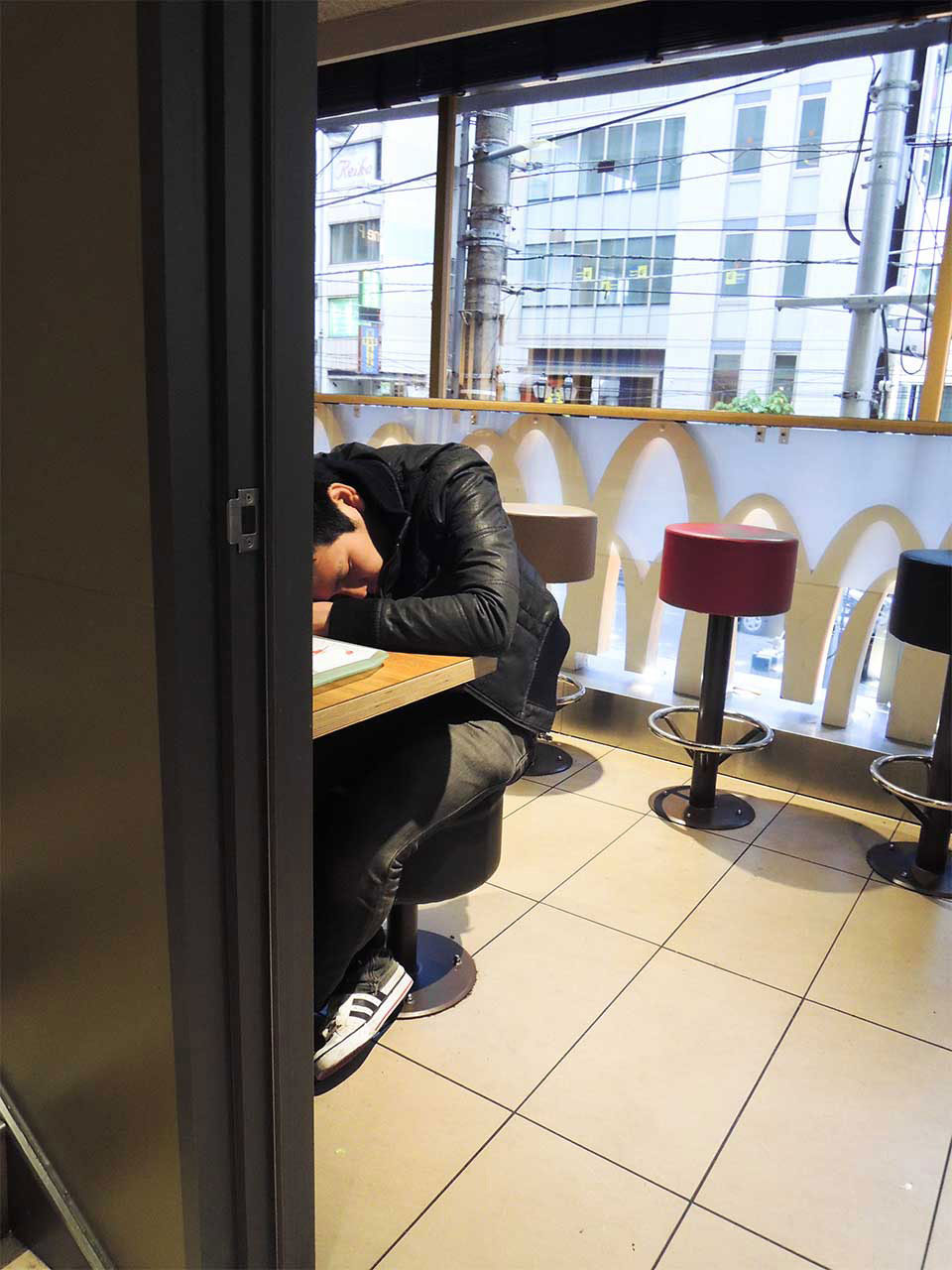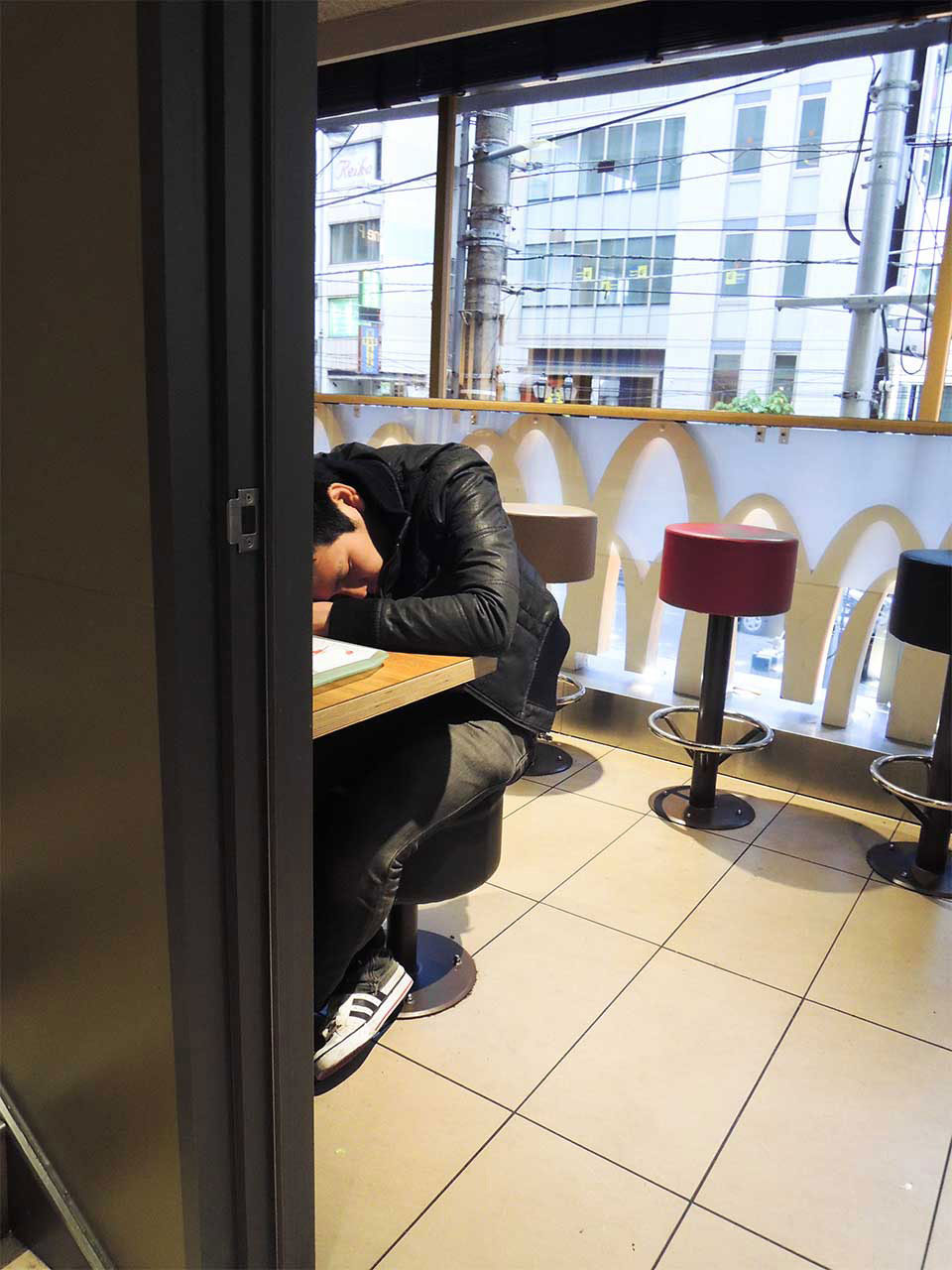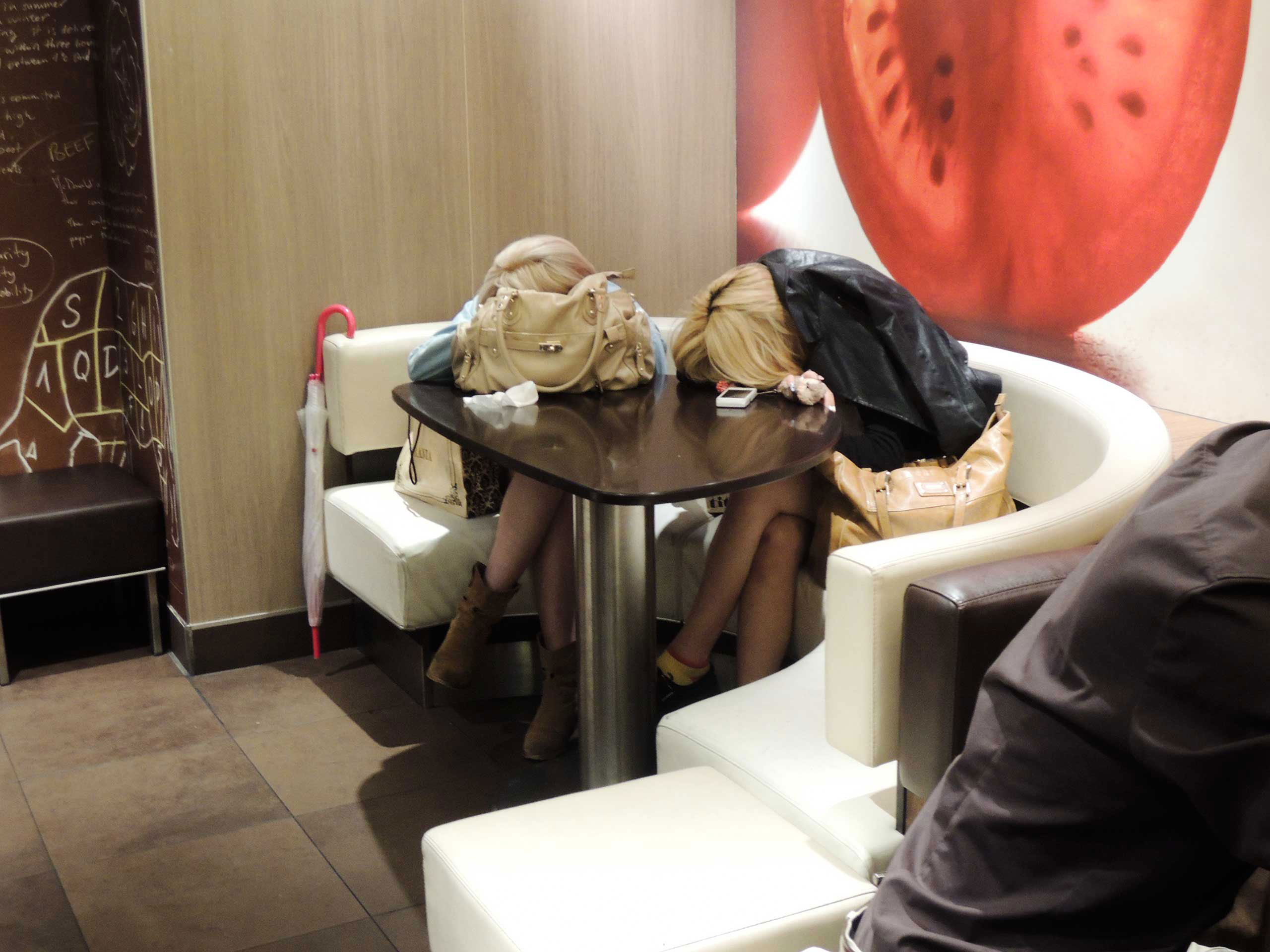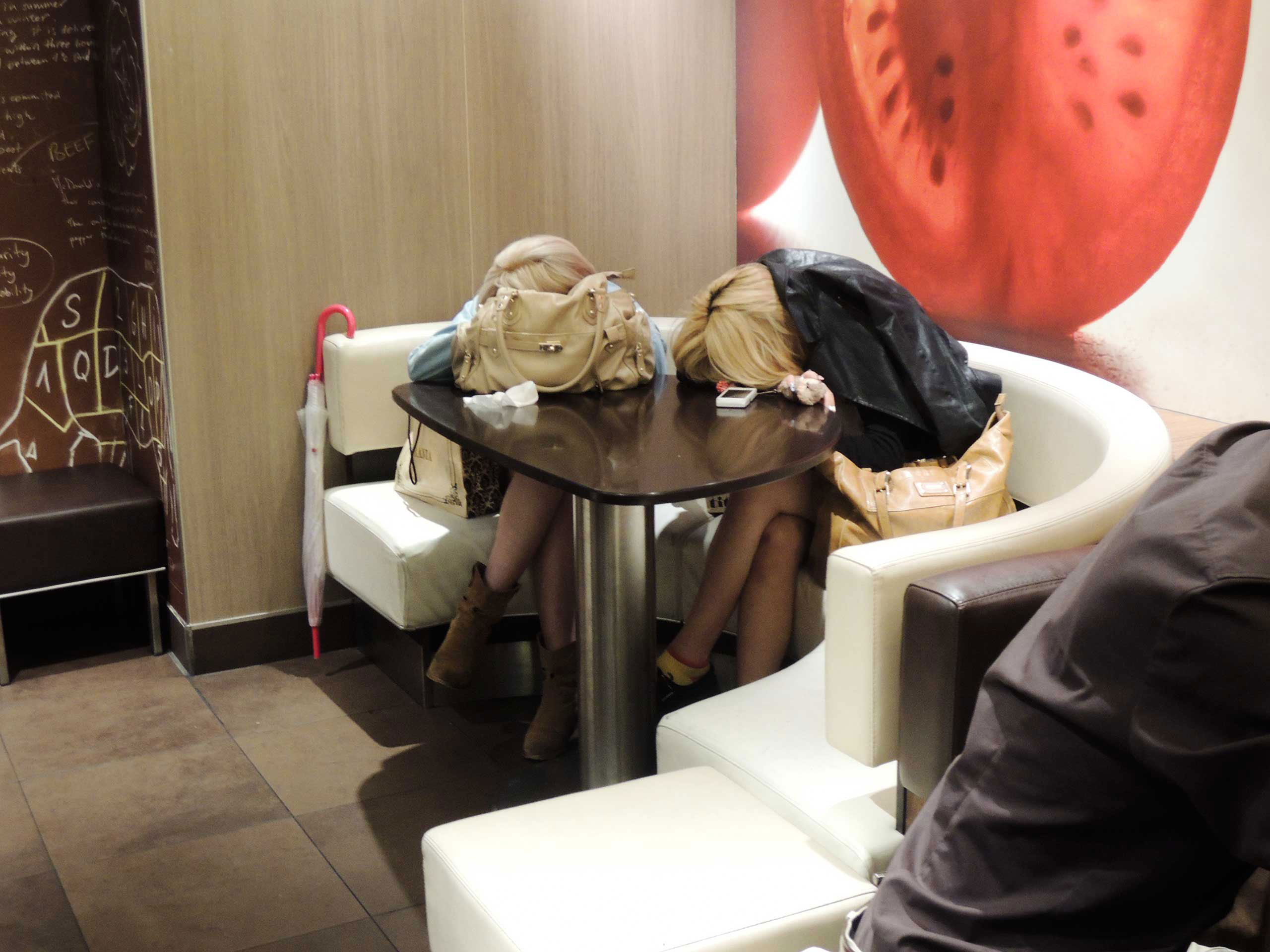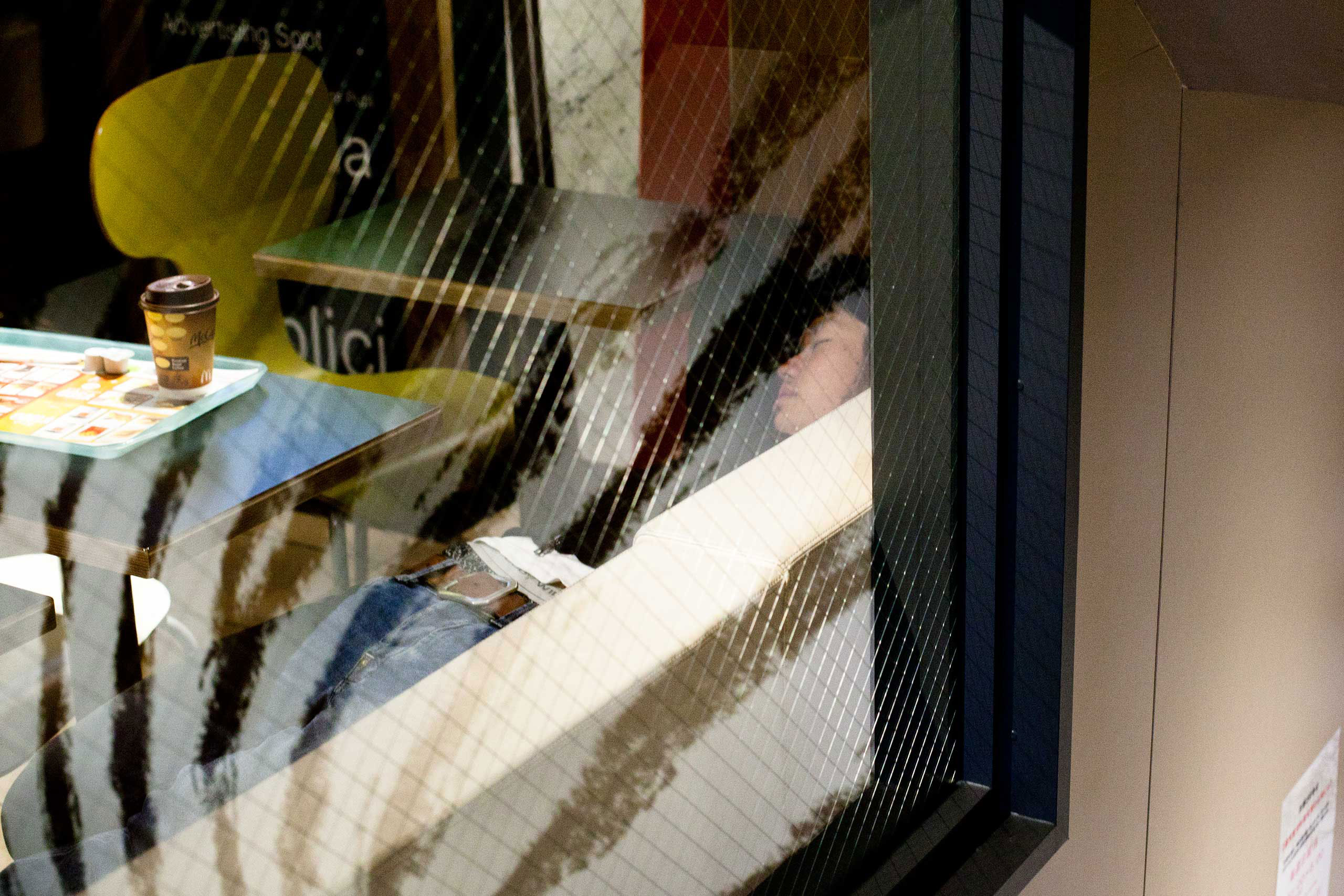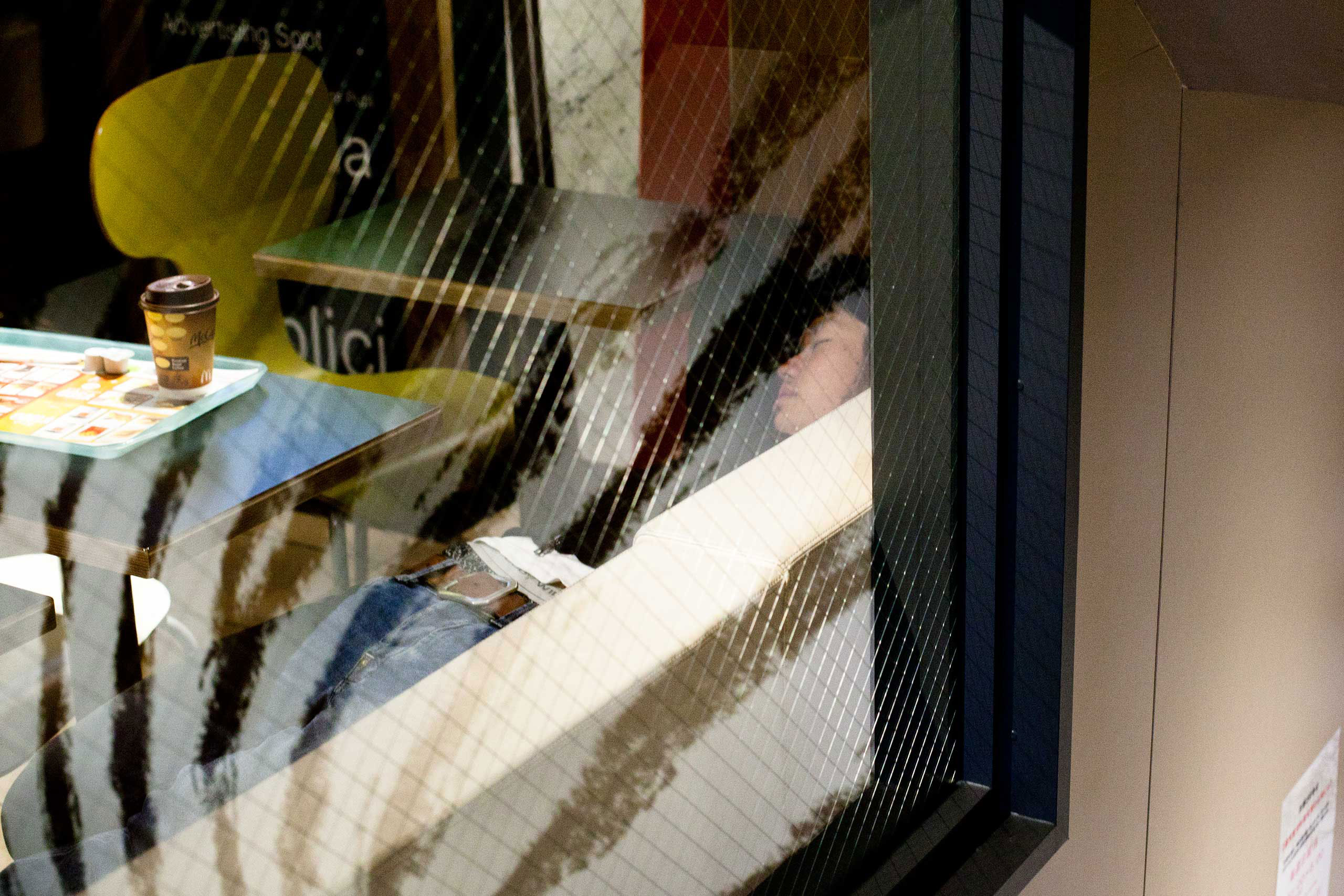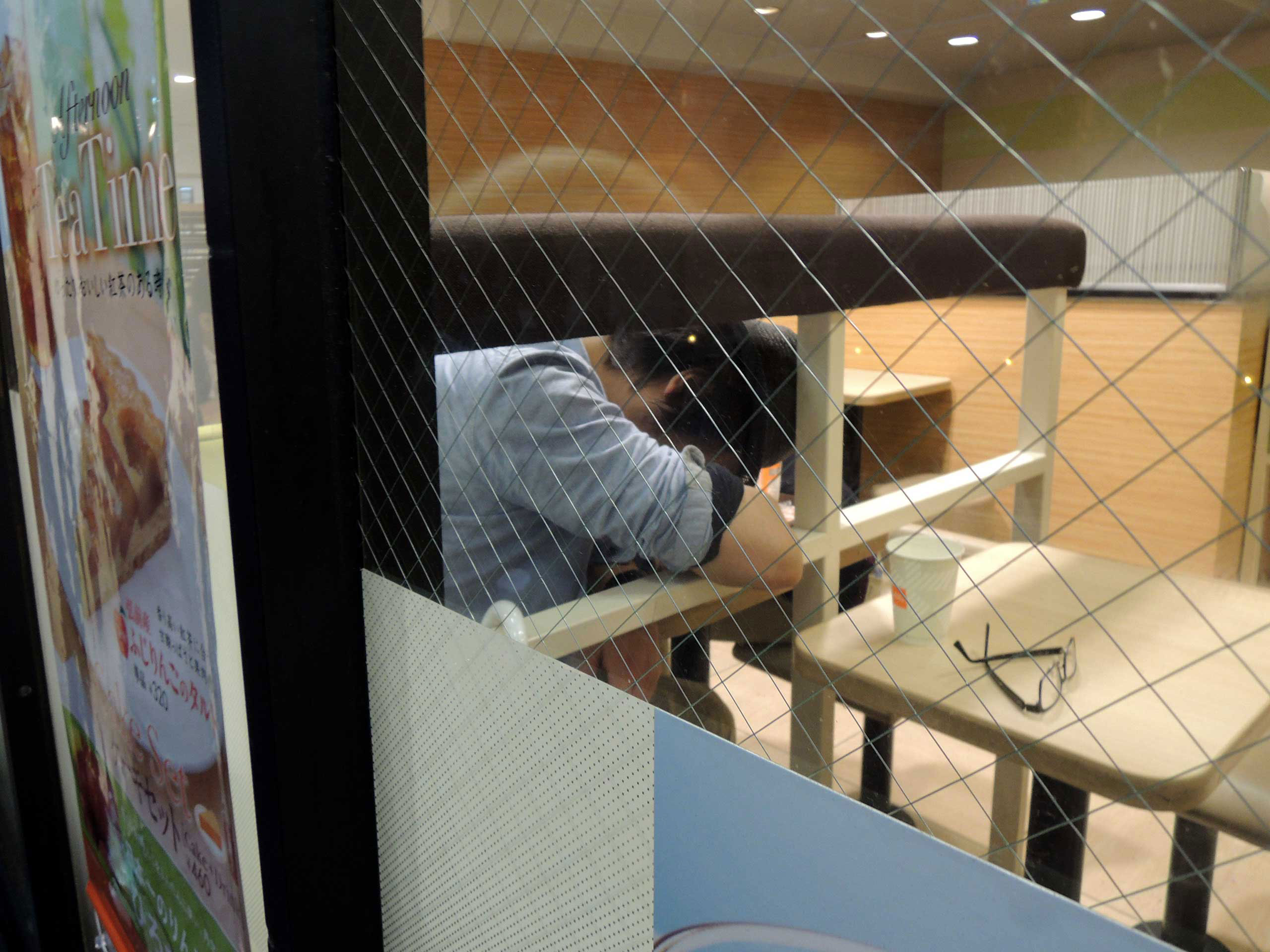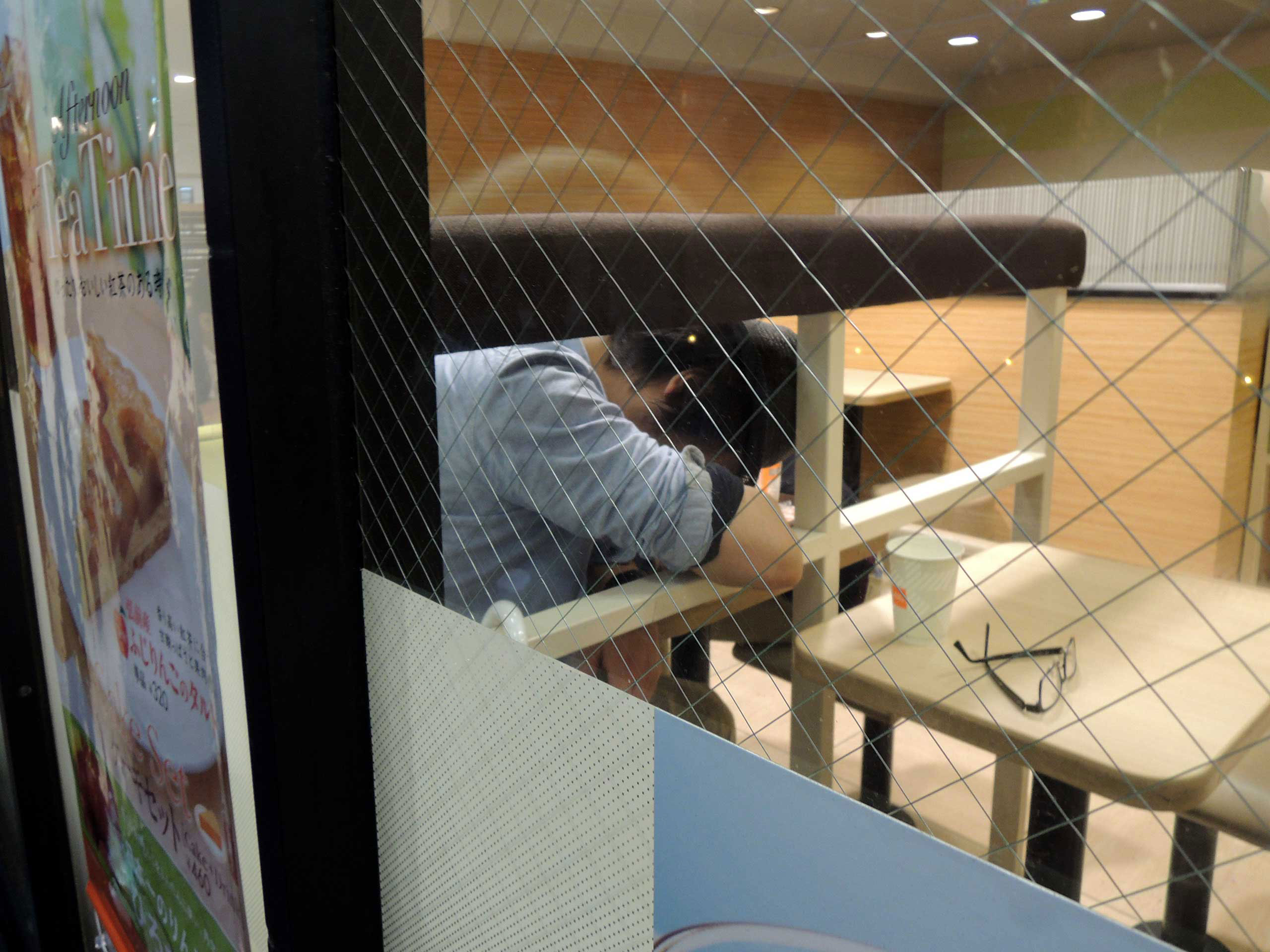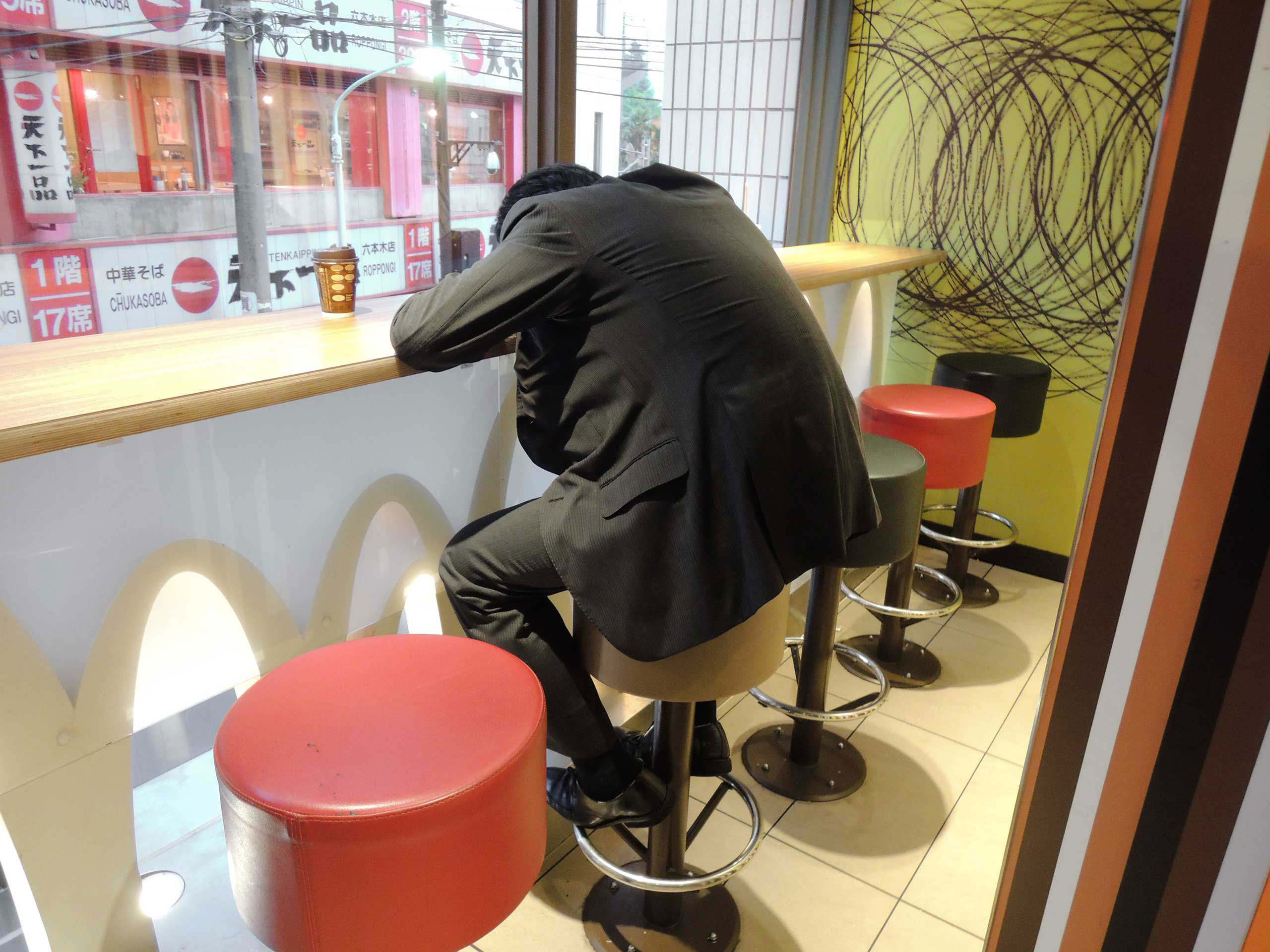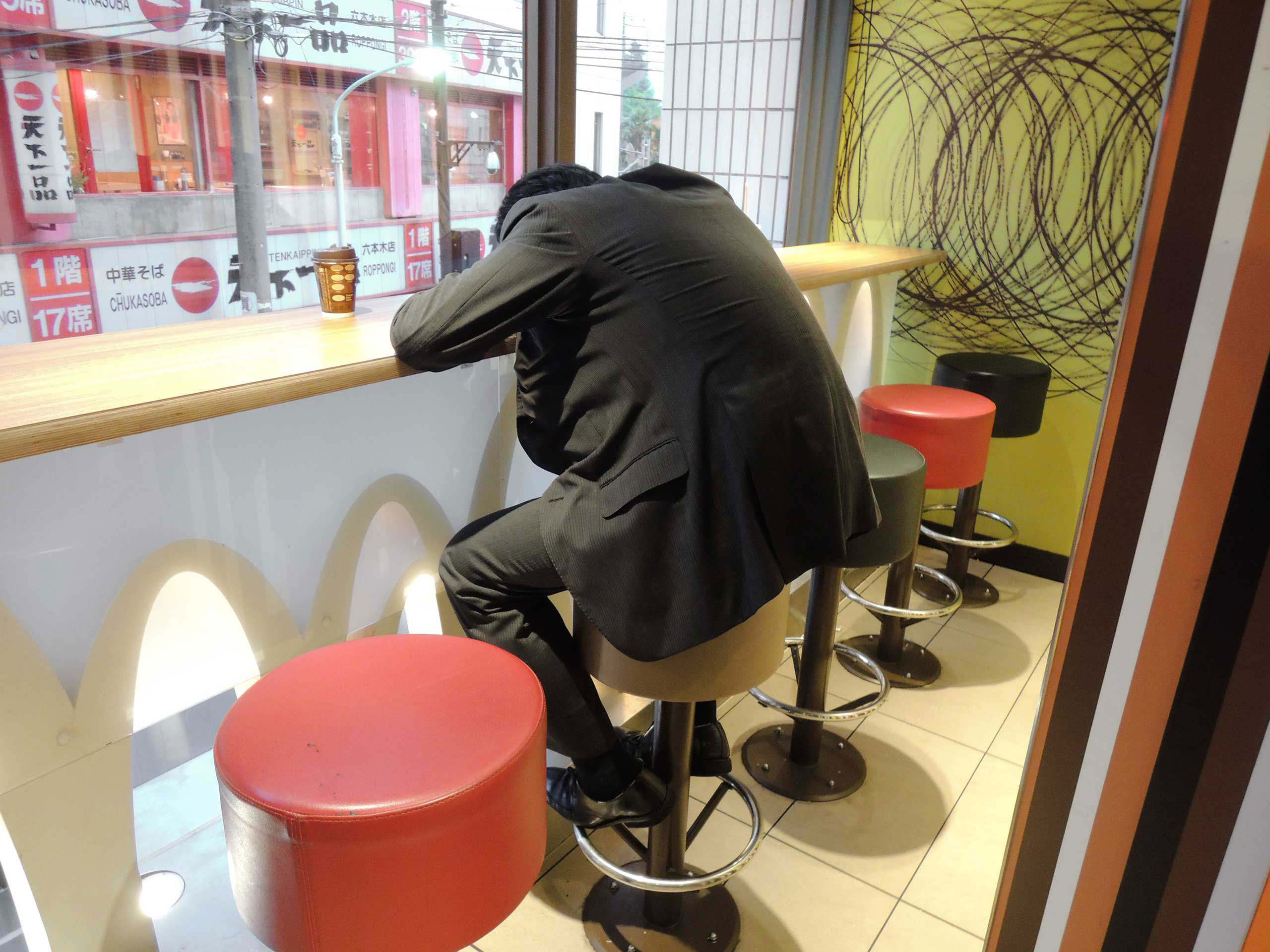 The McHotel Publication.
The concept of the publication is in line with the contents of the project so they emphasise each other. We've treated the publication as if it's a cheap burger from McDonald's.
Wrapped it in a hamburger wrapper, in a brown bag with a paper receipt stapled on to the bag and for the price of a EuroDeal (€2,-). By wielding a high print run (2.500) and a low price the book has spread very fast. Since it's presentation at Fotofestival Naarden 2013 over 1.850 copies have been sold.
The McHotel publication has been acquired by Het Stedelijk Museum for their permanent collection.
Not Another Publisher.
In 2014 Simone Mudde and I started our own publisher called Not Another Publisher. Both of our publications McHotel and Between Screens can be bought via our publishers website.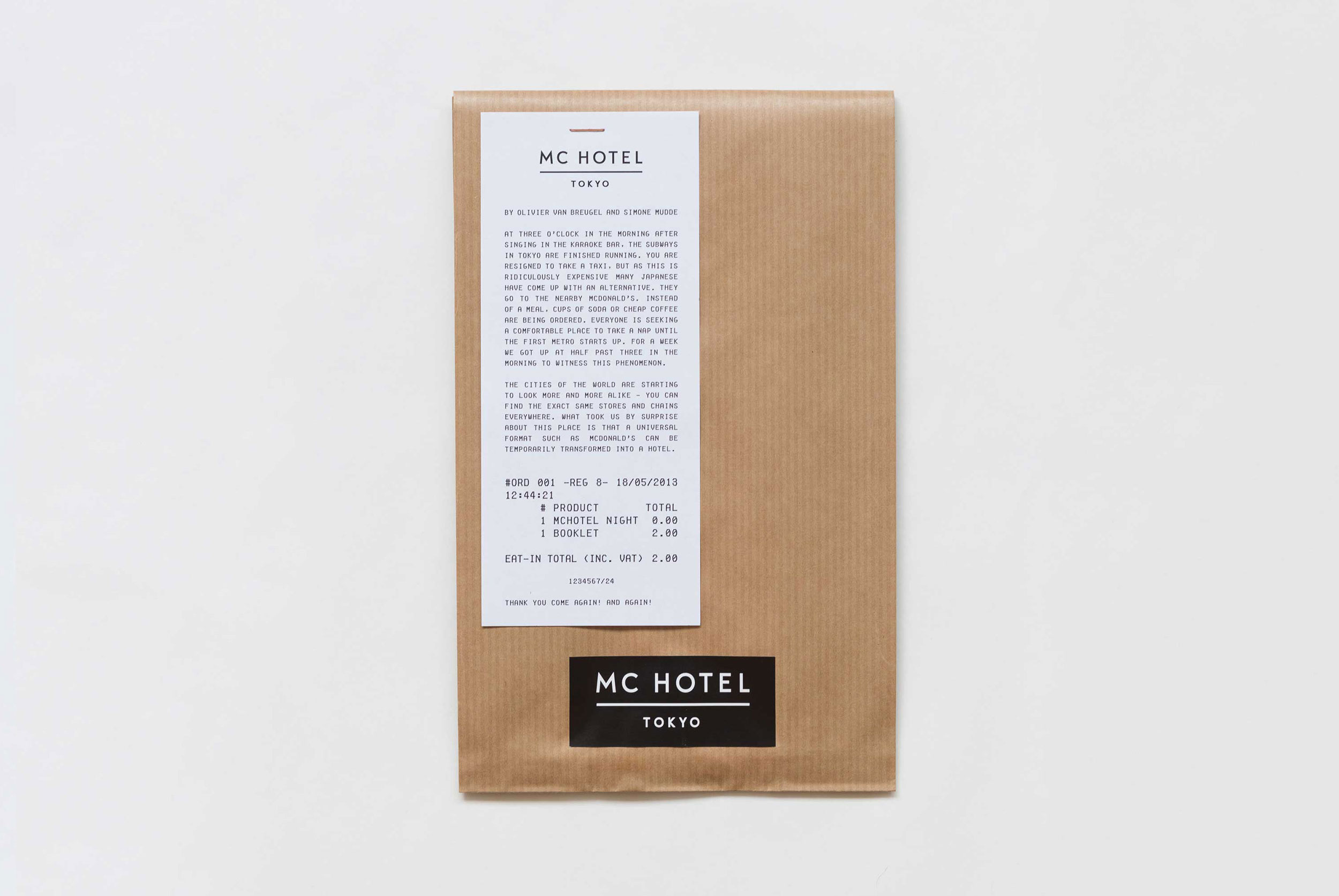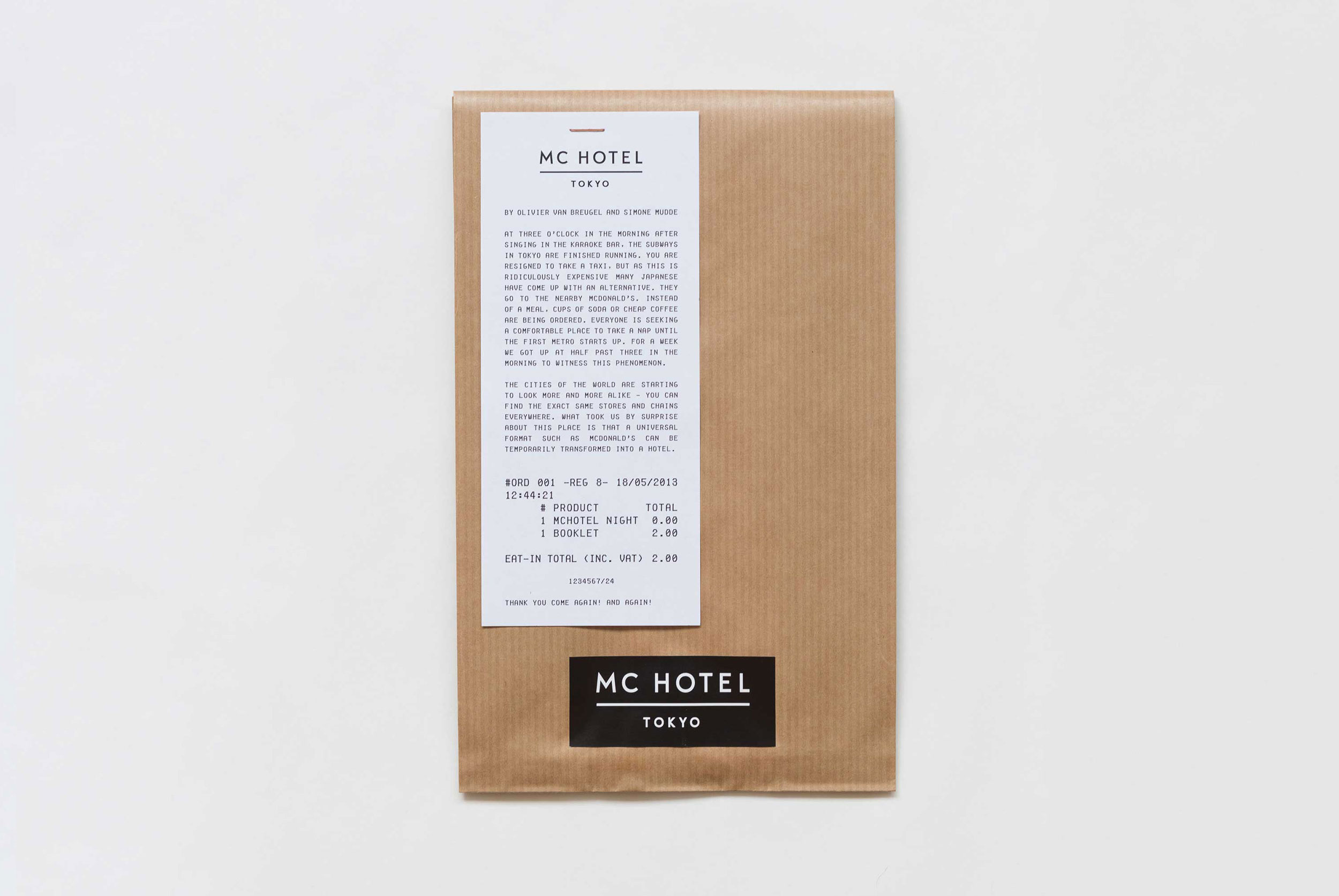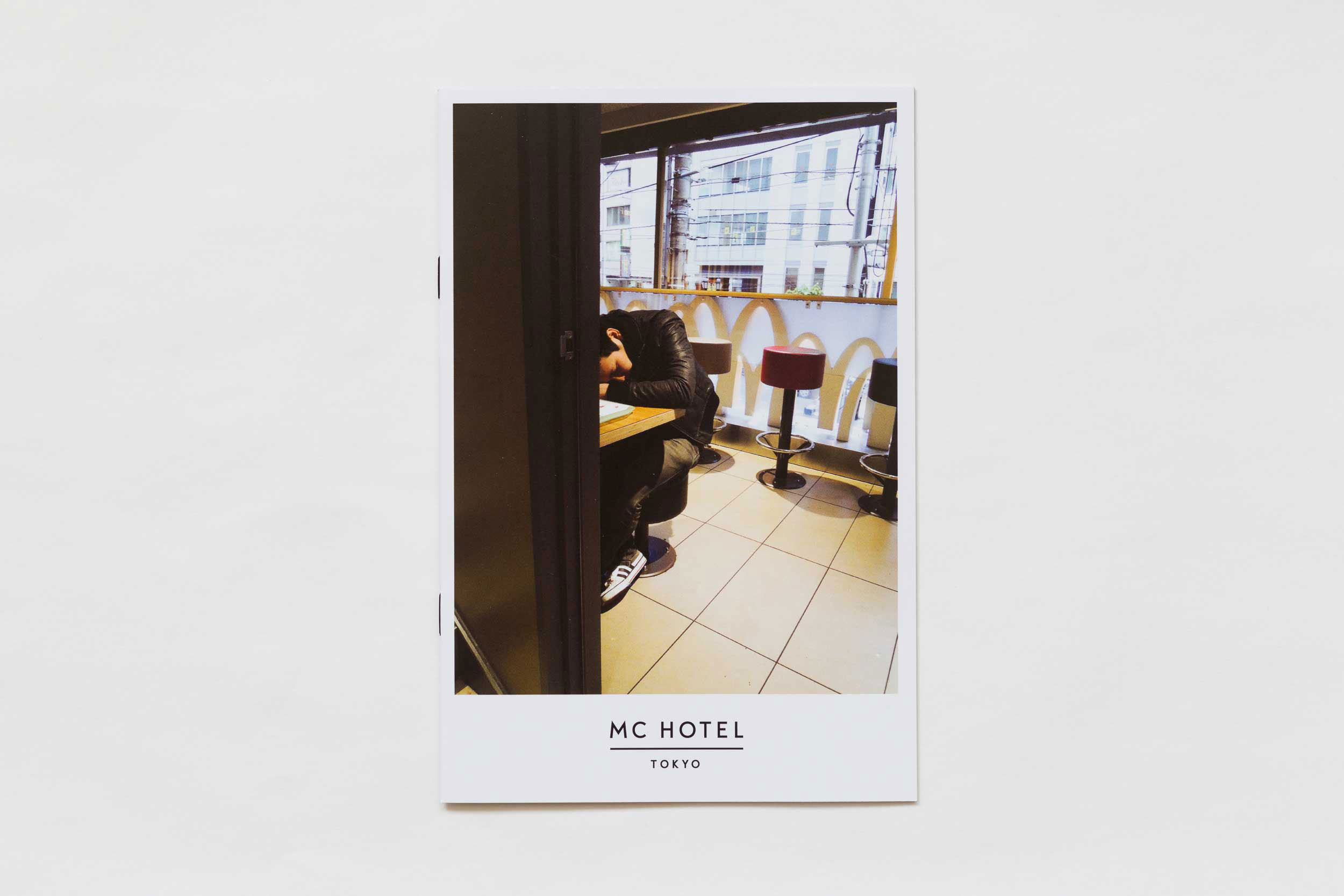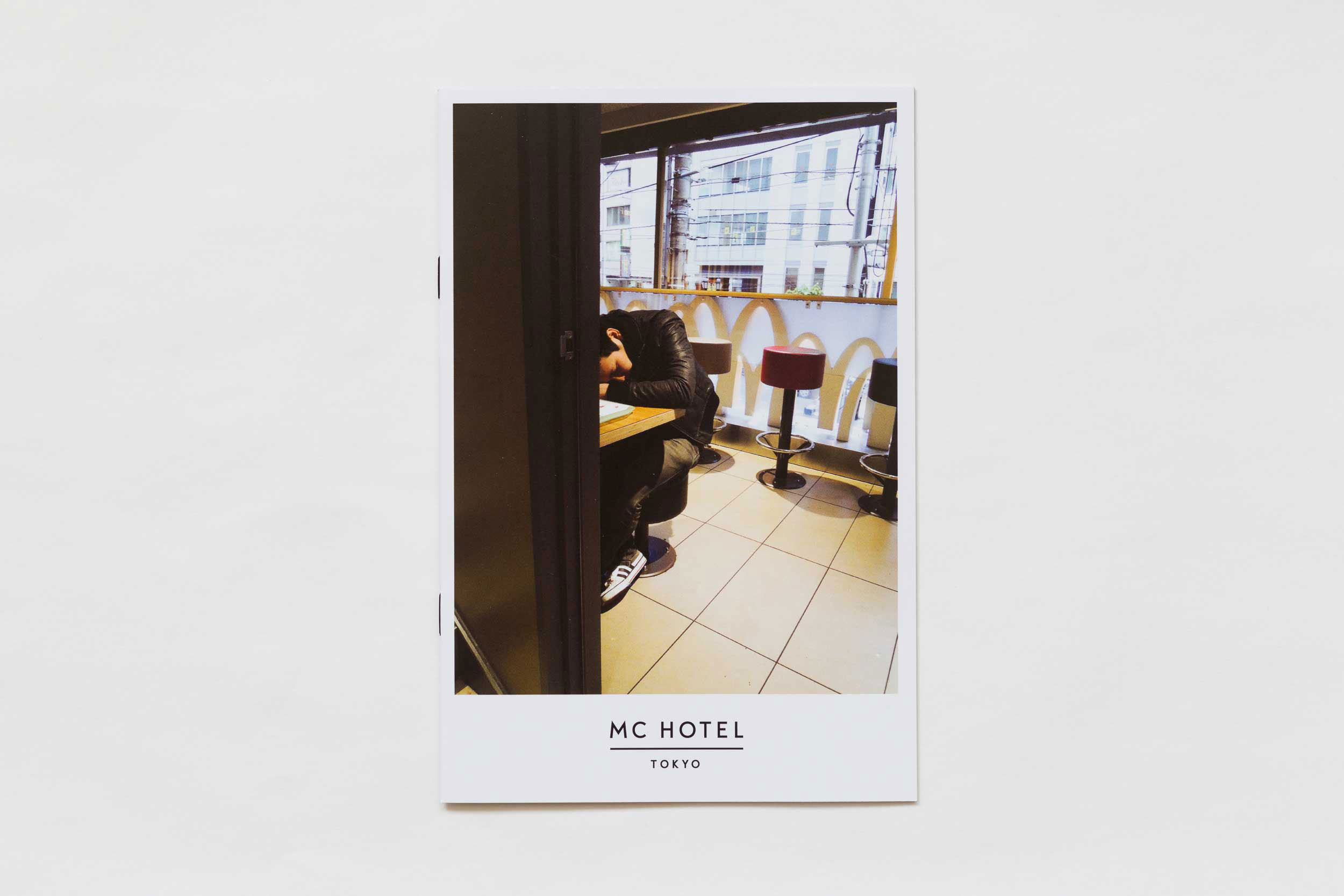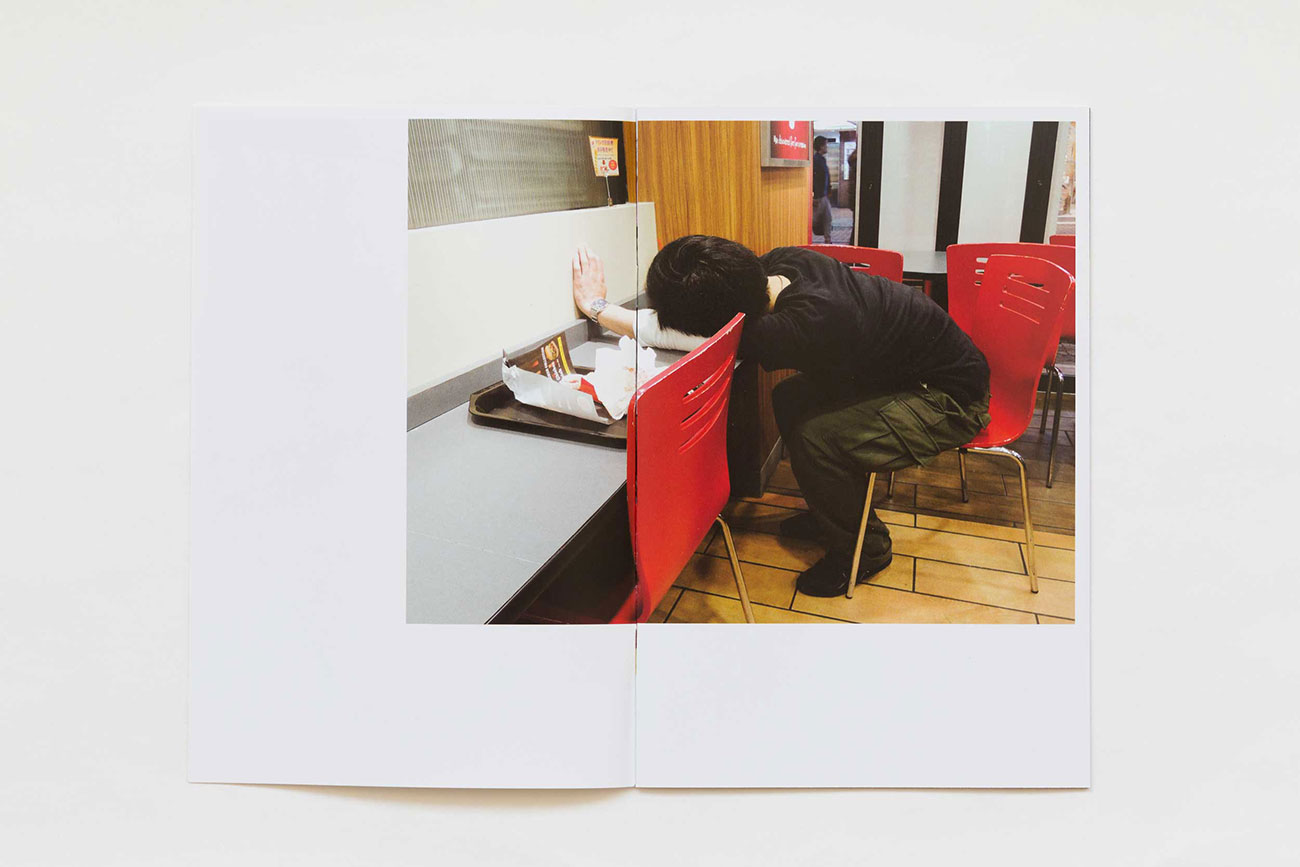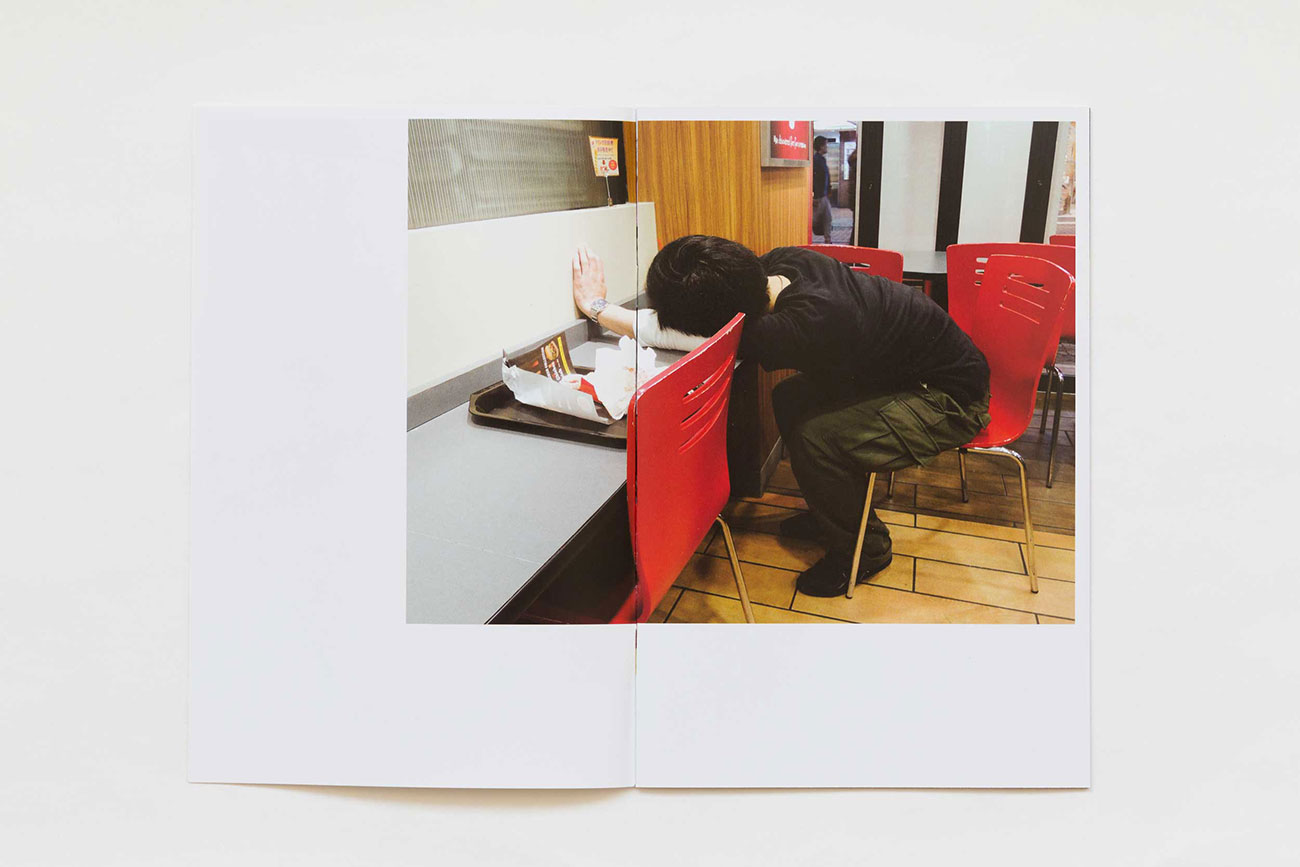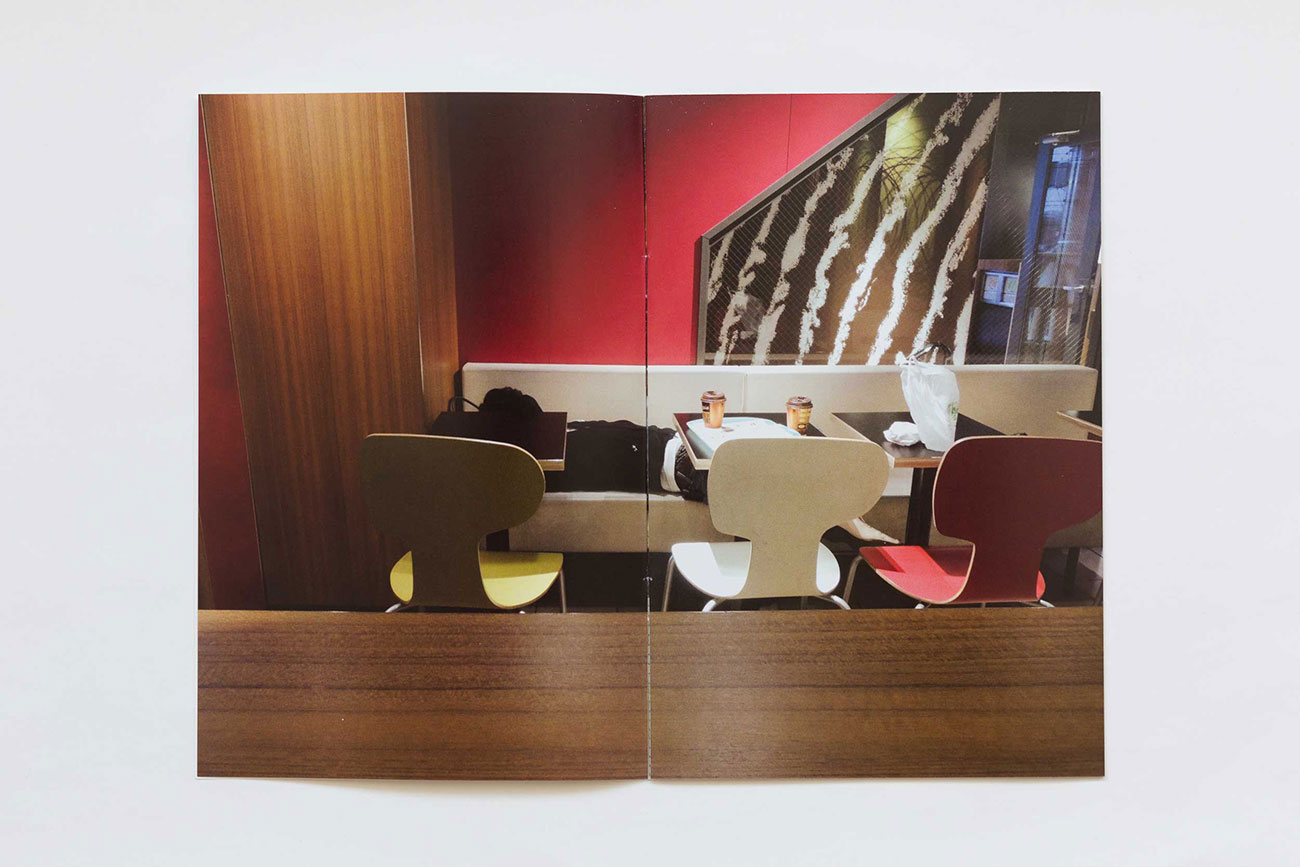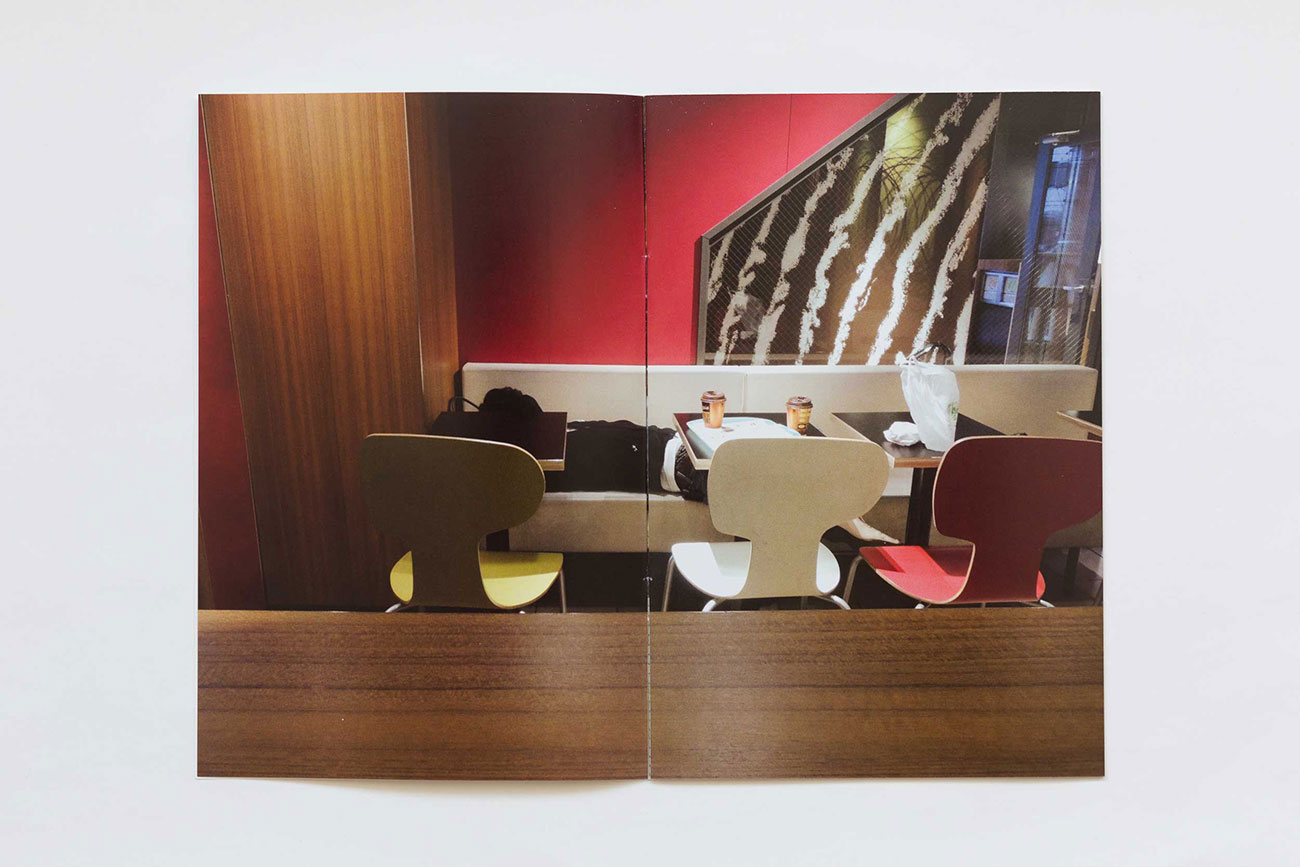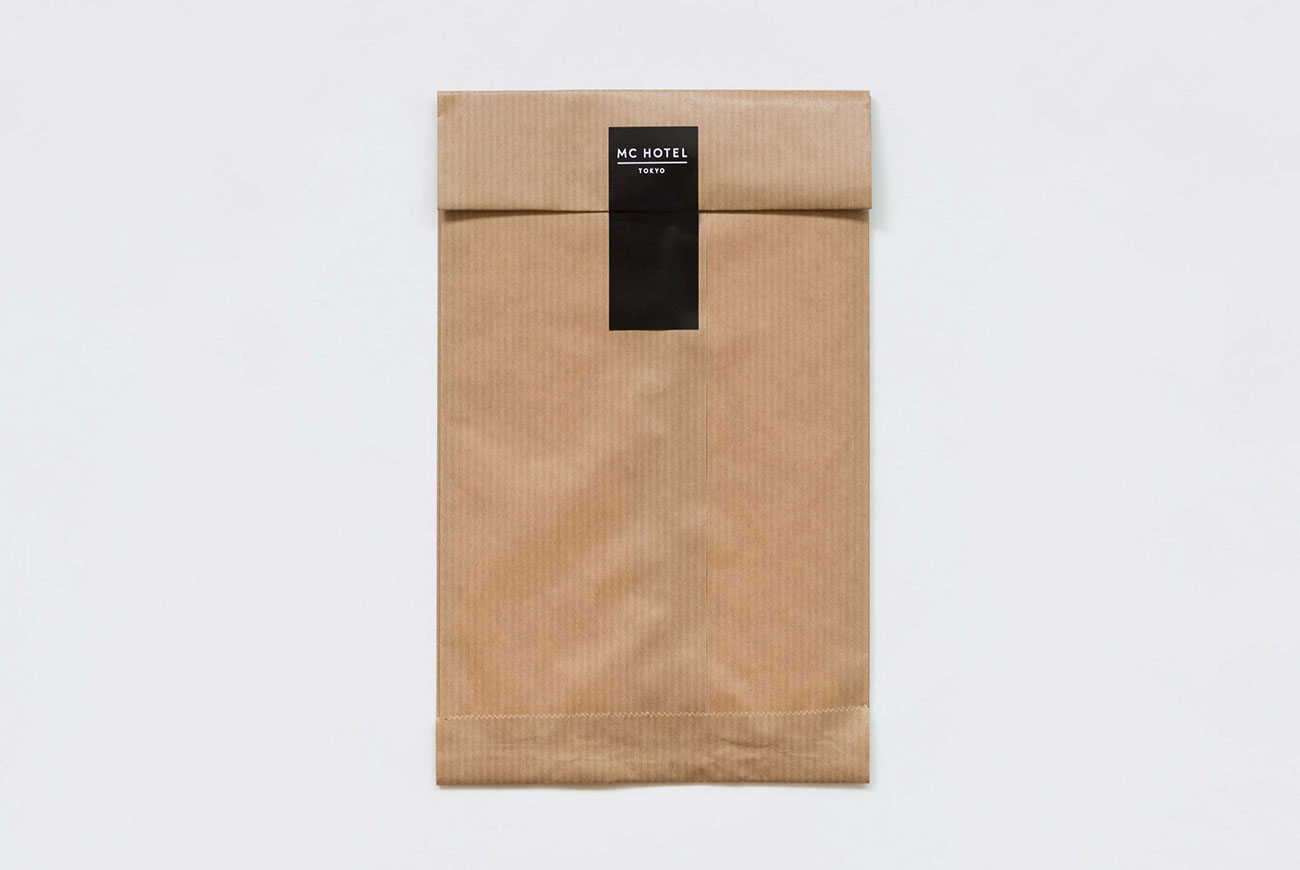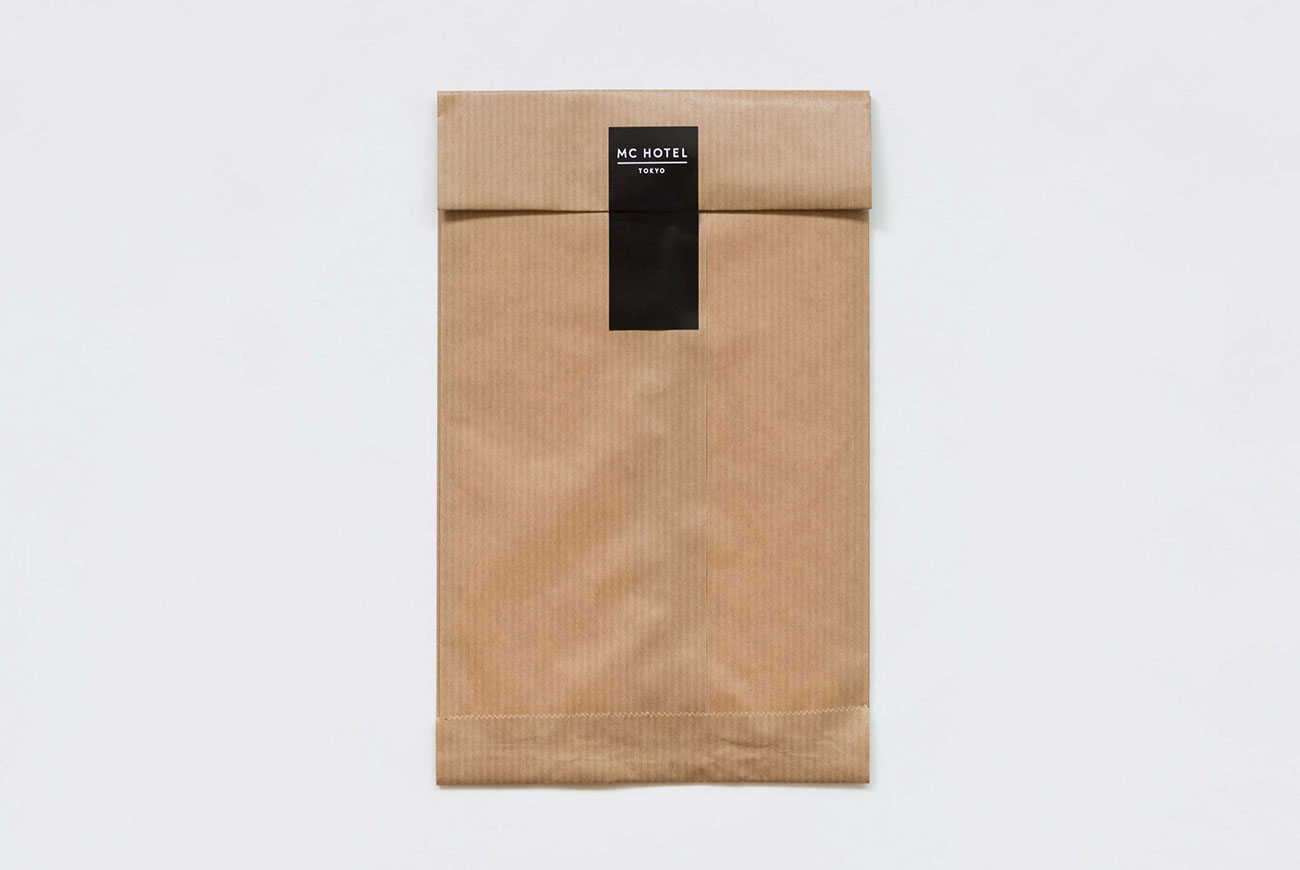 Collections and publicity:
The publication of McHotel has been well received. In 2013 De Volkskrant nominated it as one of the 5 best photobooks of the year. Photo critic Colin Pantall called McHotel: 'the smartest real budget book of recent years'.
Stedelijk Museum Amsterdam acquired McHotel for their permanent collection making it the cheapest acquisition ever (€2,-)! It has also been added to the Library of the MOMA in New York.
Exhibition views:
McHotel has been exhibited in The Netherlands and abroad. It premiered at Fotofestival Naarden in 2013 after which it was exhibited at Photoville in New York. Since then it has been exhibited at Galerie Ecker and Leaseplan Corporation.
In 2016 McHotel will be on show at the F/Stop Photofestival in Leipzig, Germany.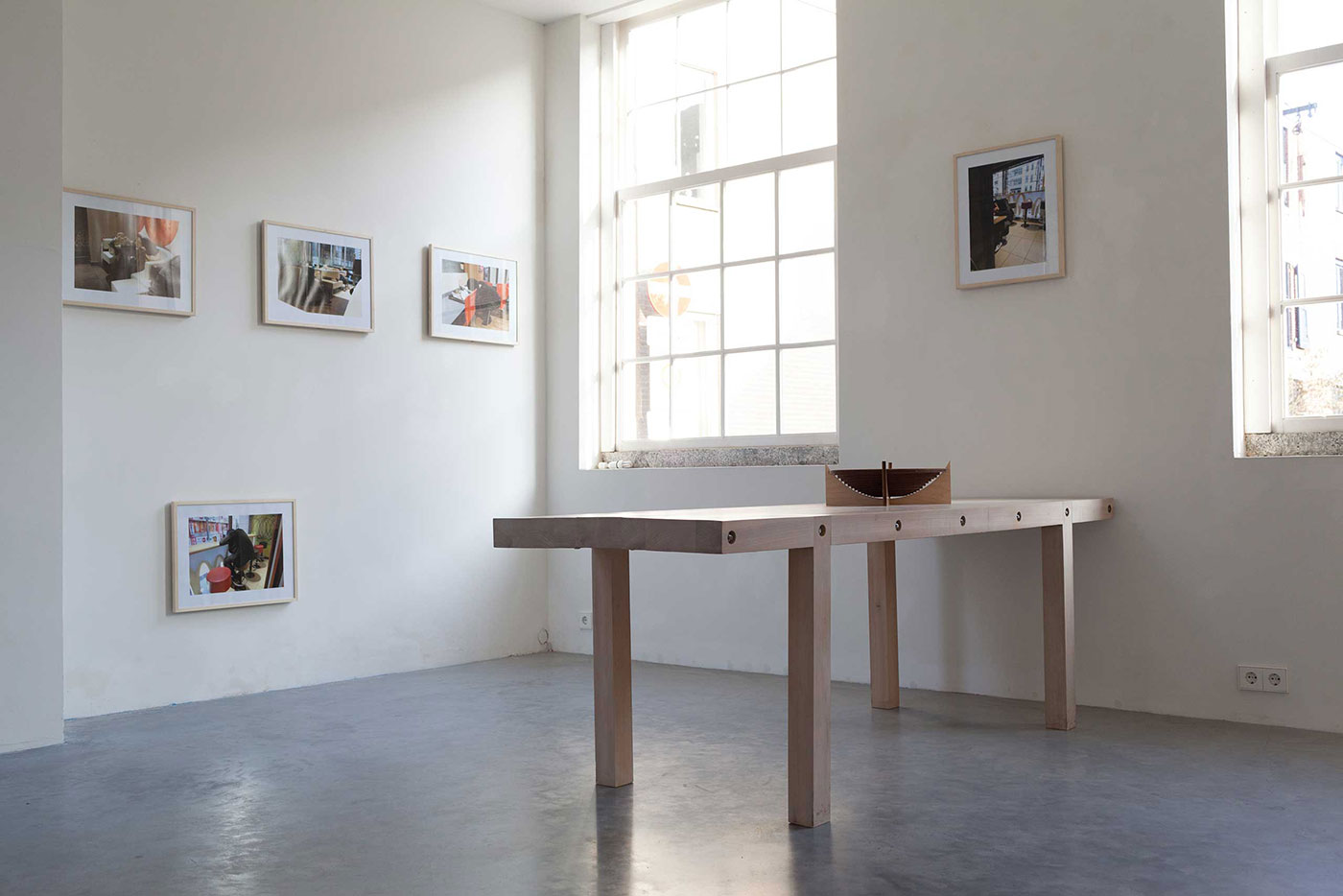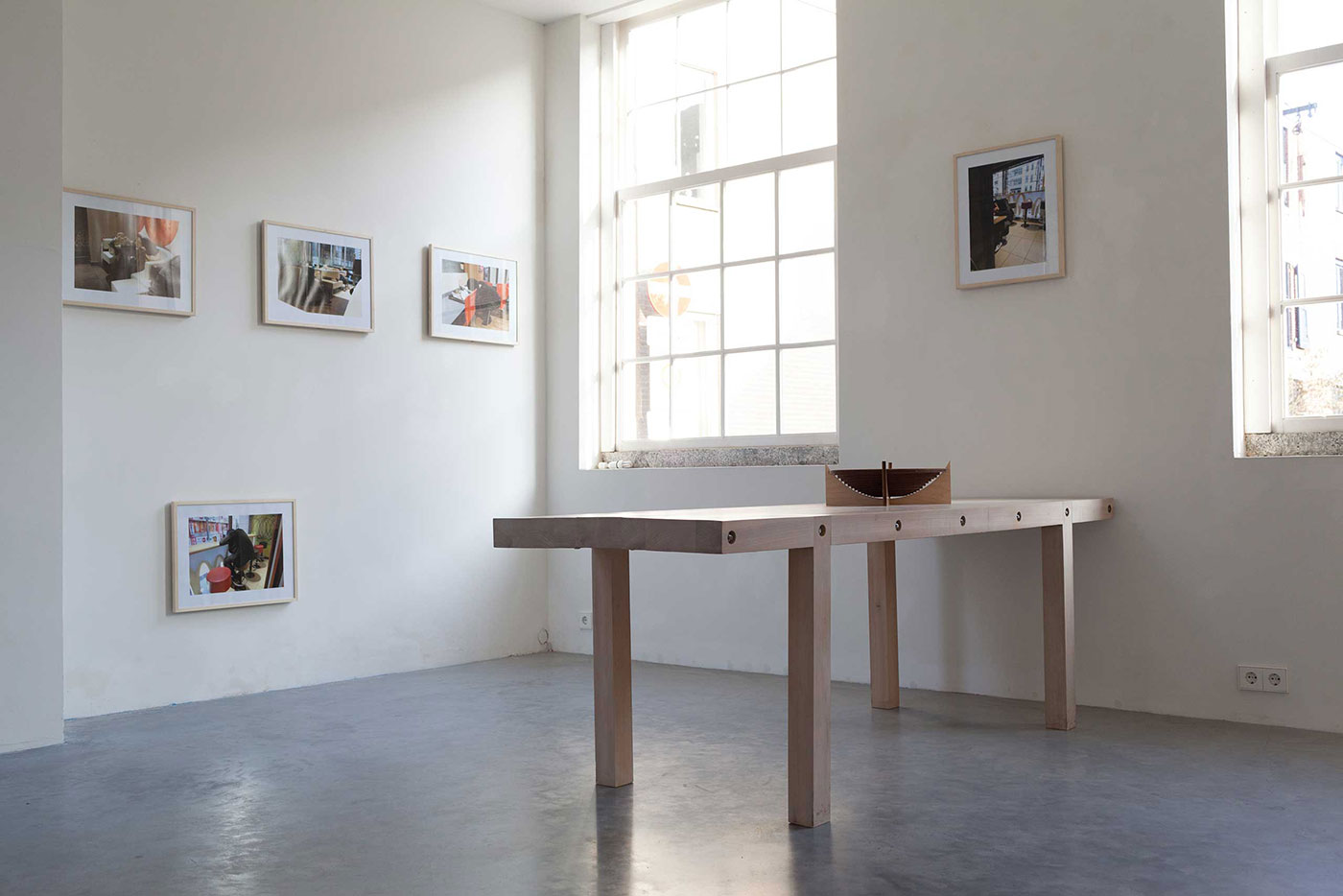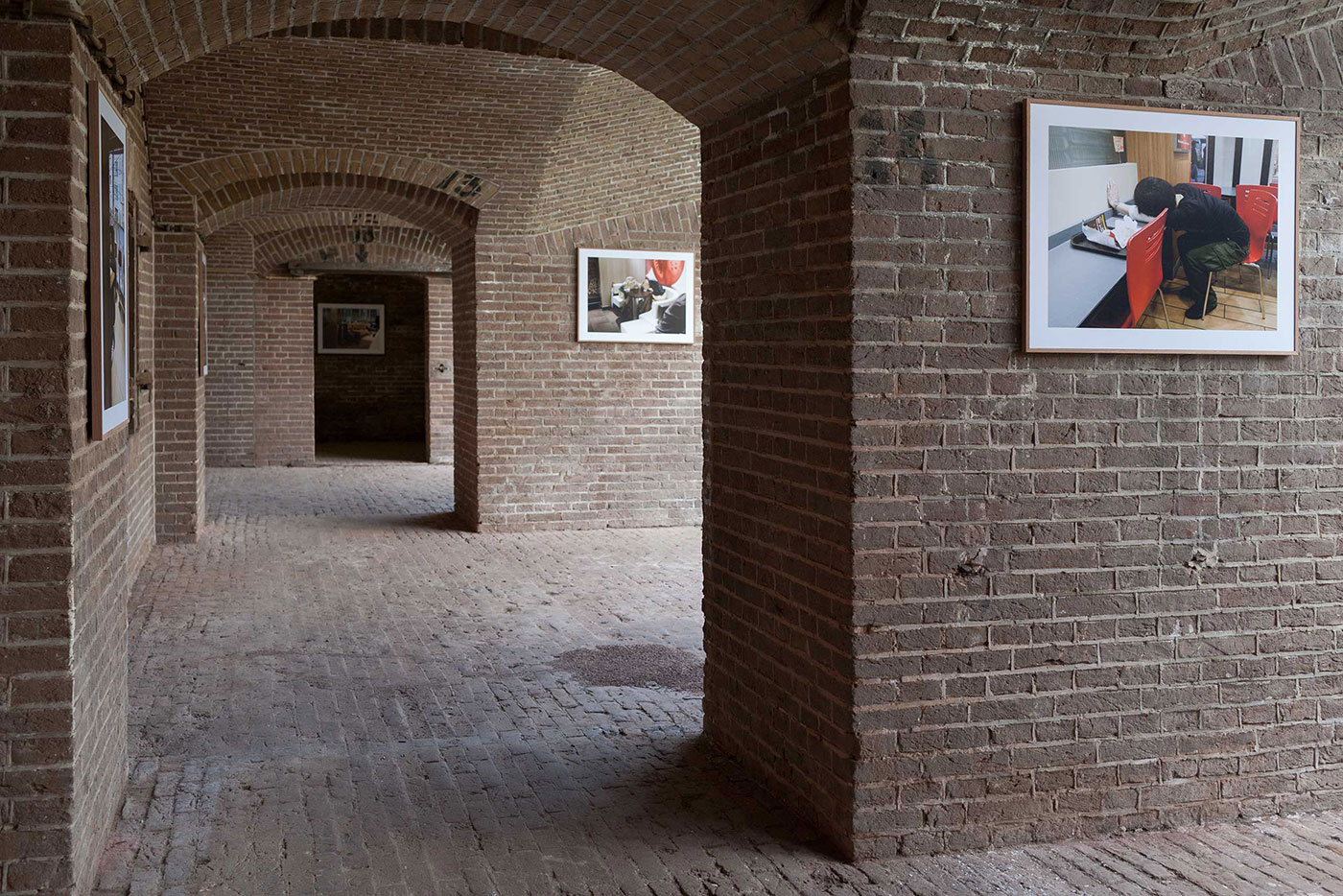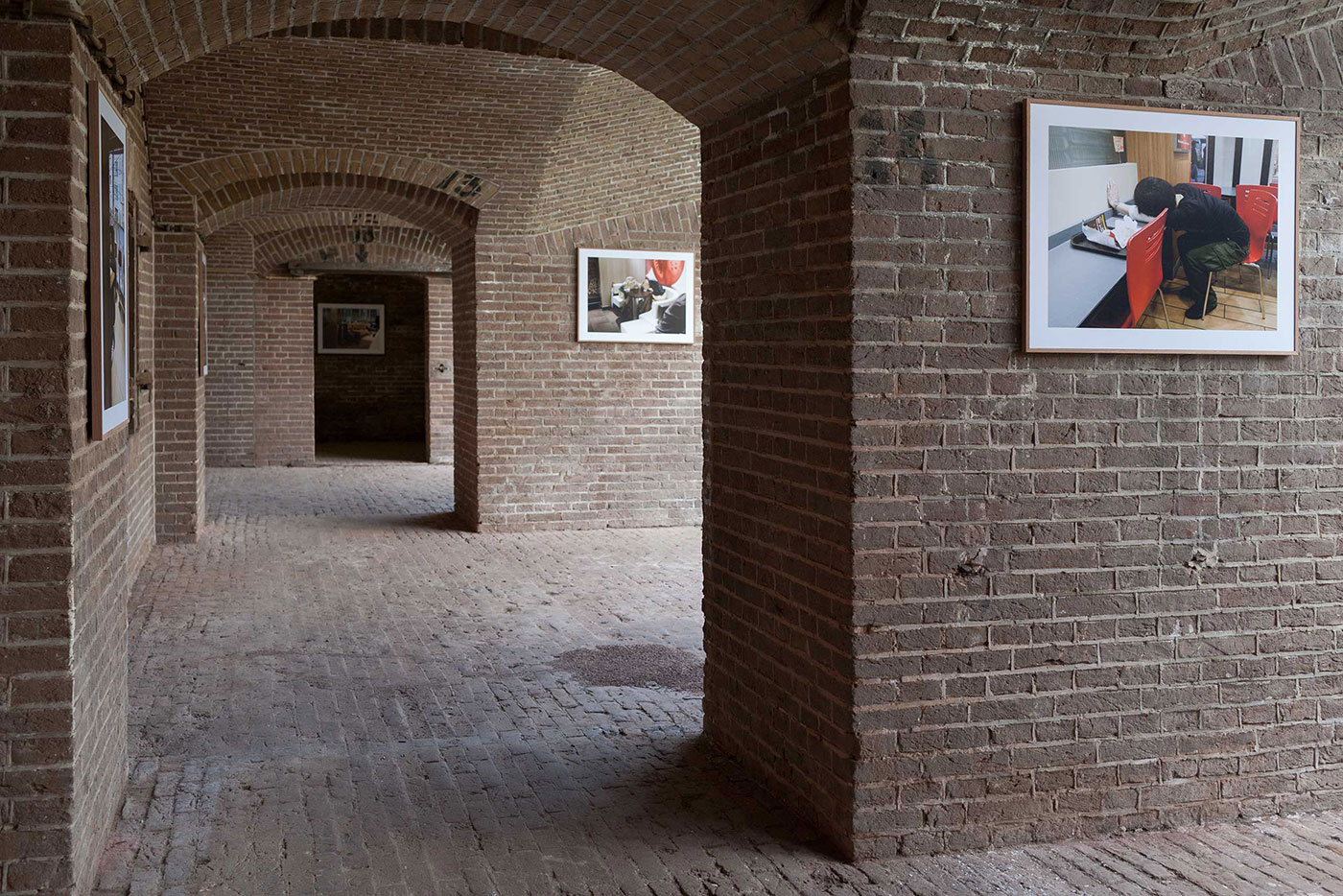 We would like to thank:
The publication of McHotel has been designed by Koen Geurts and Timothy Maurer. We set up a crowdfunding to cover the costs. Therefore we would like to thank everybody that contributed:
Ernie Romers and Jacqueline Schellekens, Ferda van Benthem and Vincent van Merwijk, Kees van Opstal and Ineke Nouwens, Piet Mudde and Ineke van Sijl, Mieke Kooij and Peter van der Wel, Bart Mudde and Carolien Hennekam, Jorinde and Leander van Reeven, Wouter van Raamsdonk and Maartje Brands, Felix van Breugel and Maai Peeters, San Vermaas, Pieter Vlamings and Paula Rennings, Maree Featherstonhaugh, Roos van Mierlo, Cally O'Loughlin.