2011 — Graduation Project at AKV|St.Joost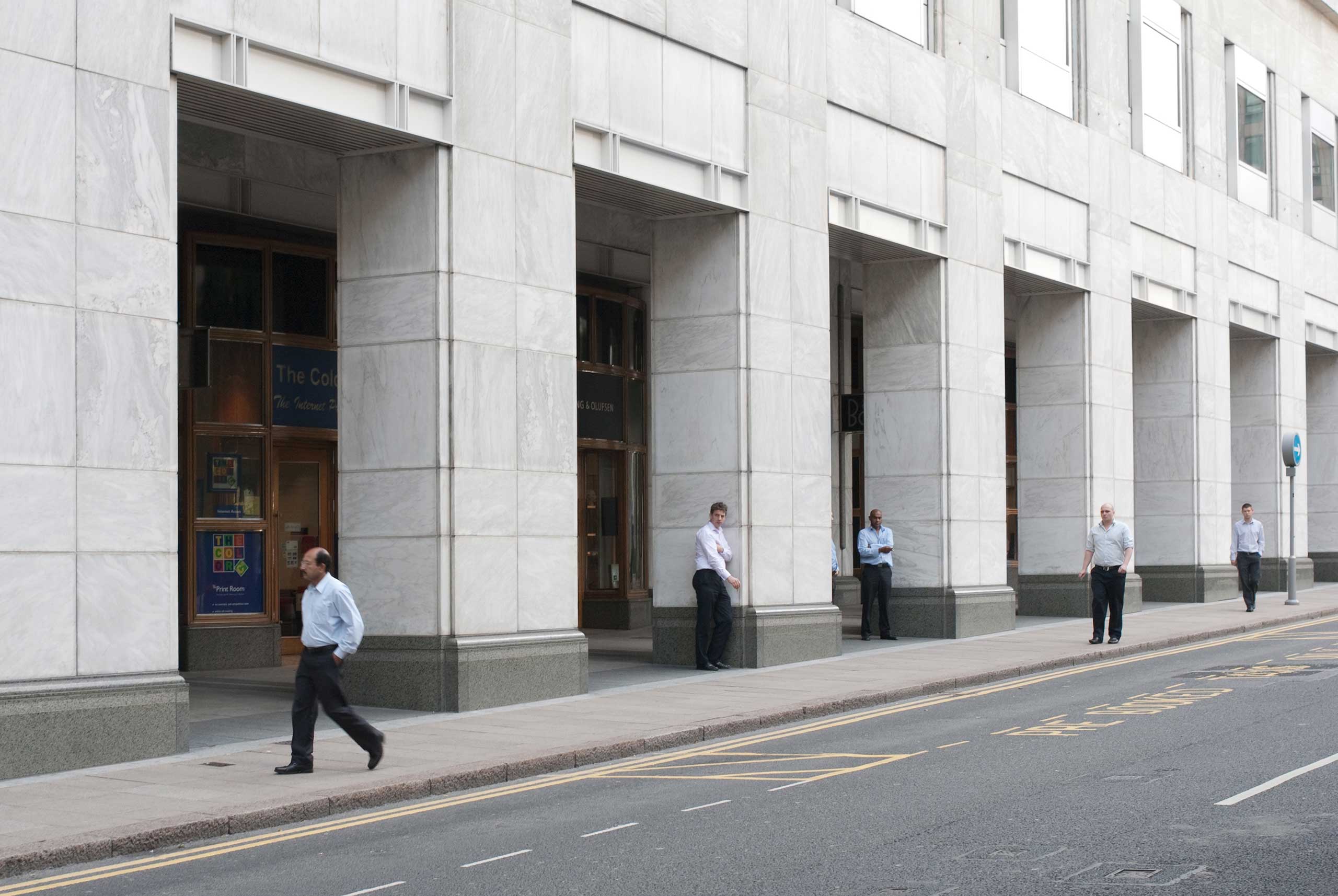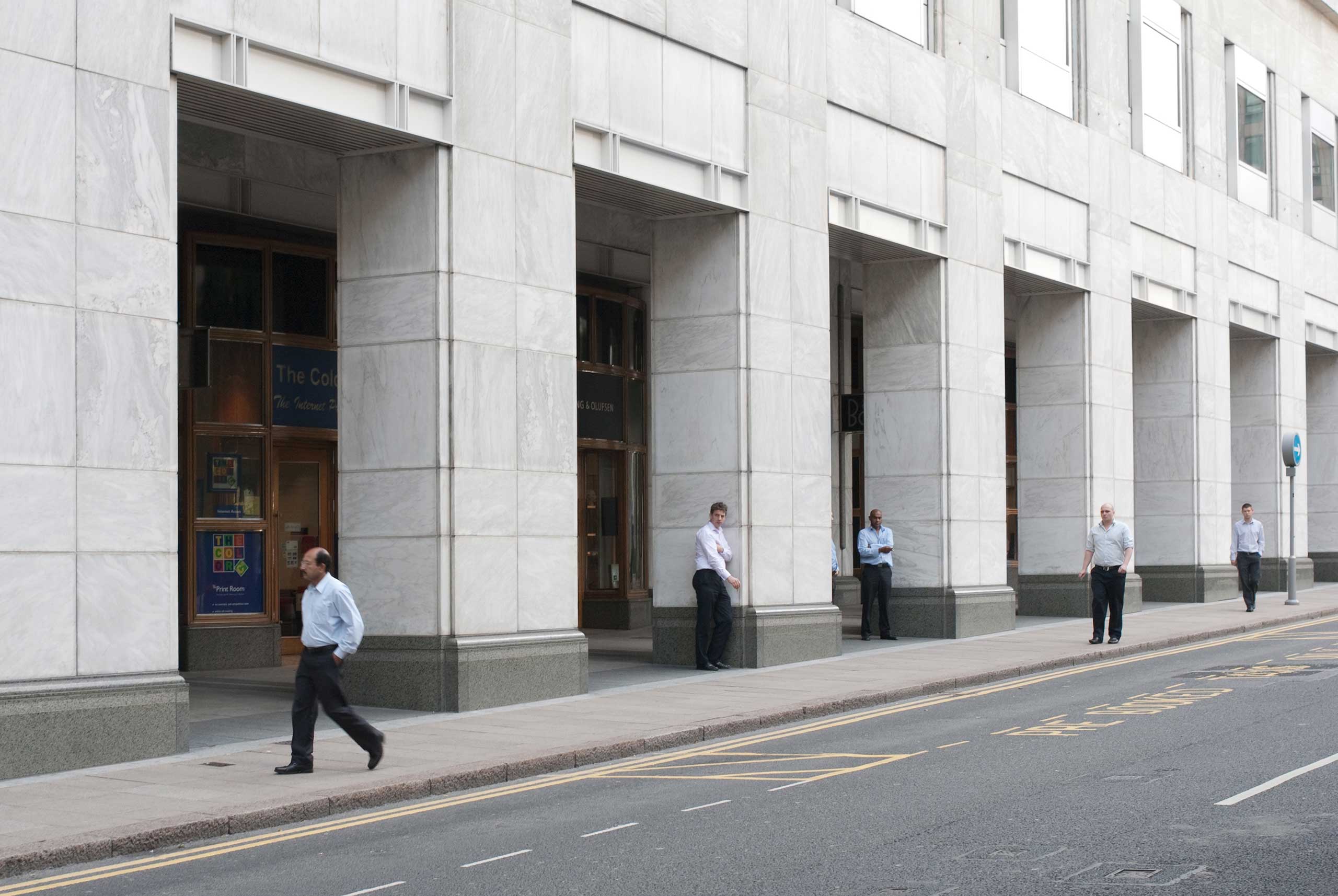 Working on this project I felt like David Attenborough observing an anthill.
'Life in the Business District' is my graduation project for my Bachelor Photography at AKV|St. Joost Breda. For this project I visited 5 European business districts: London, Paris, Frankfurt, Brussels and Amsterdam.
The contradiction between humans, the sparse nature and the lifeless modernistic landscape produce a dystopian image of the monotonous 9-to-5 mentality.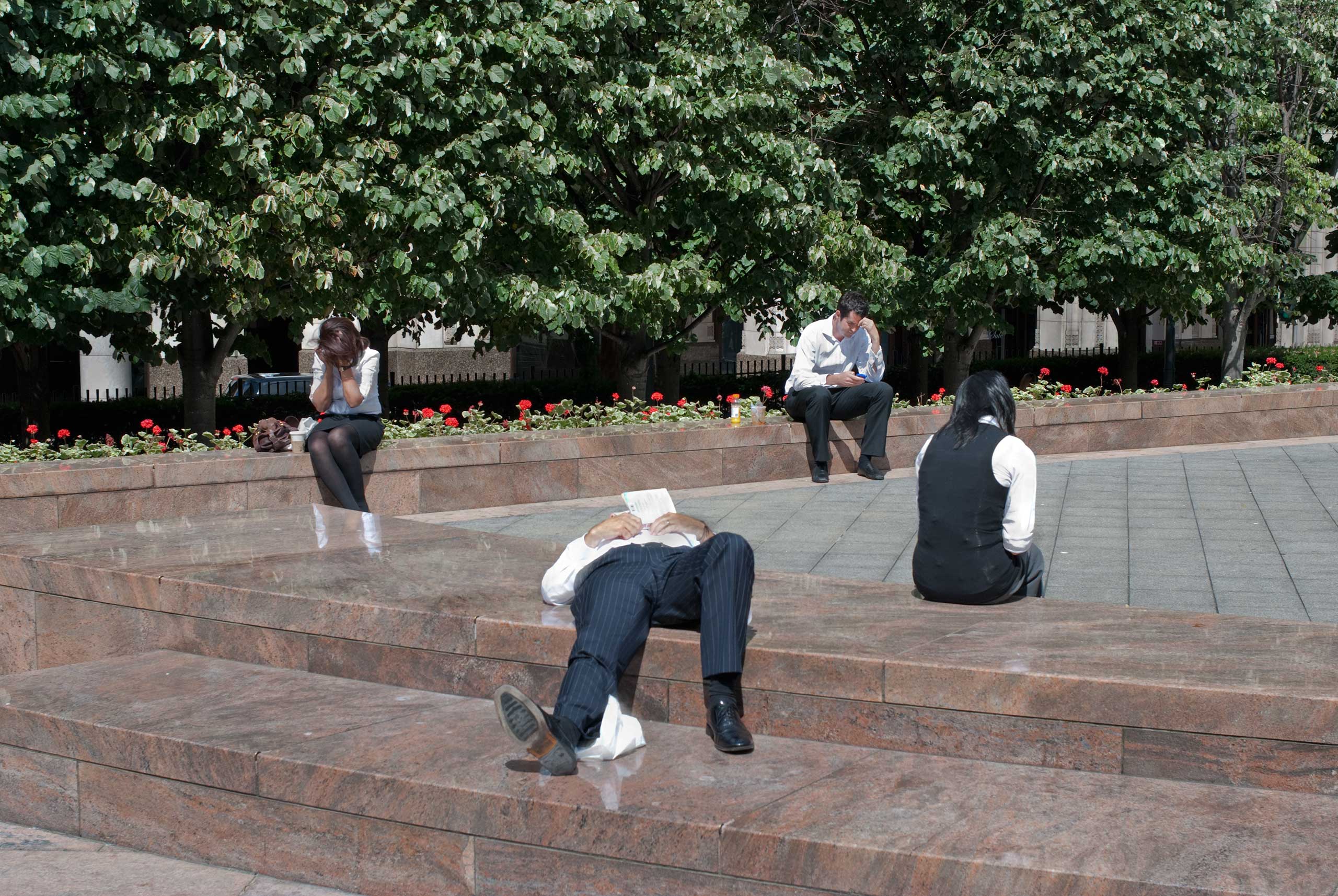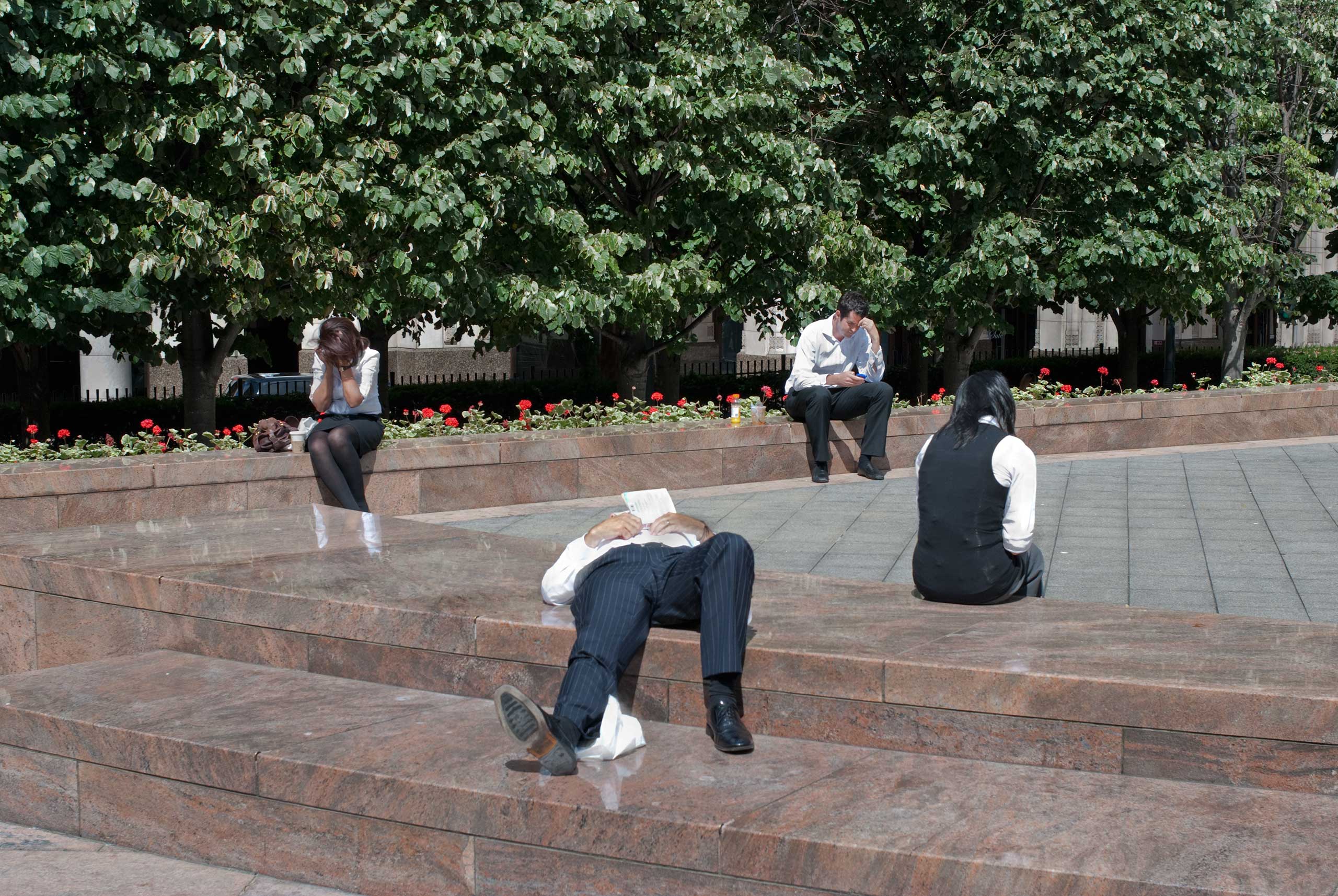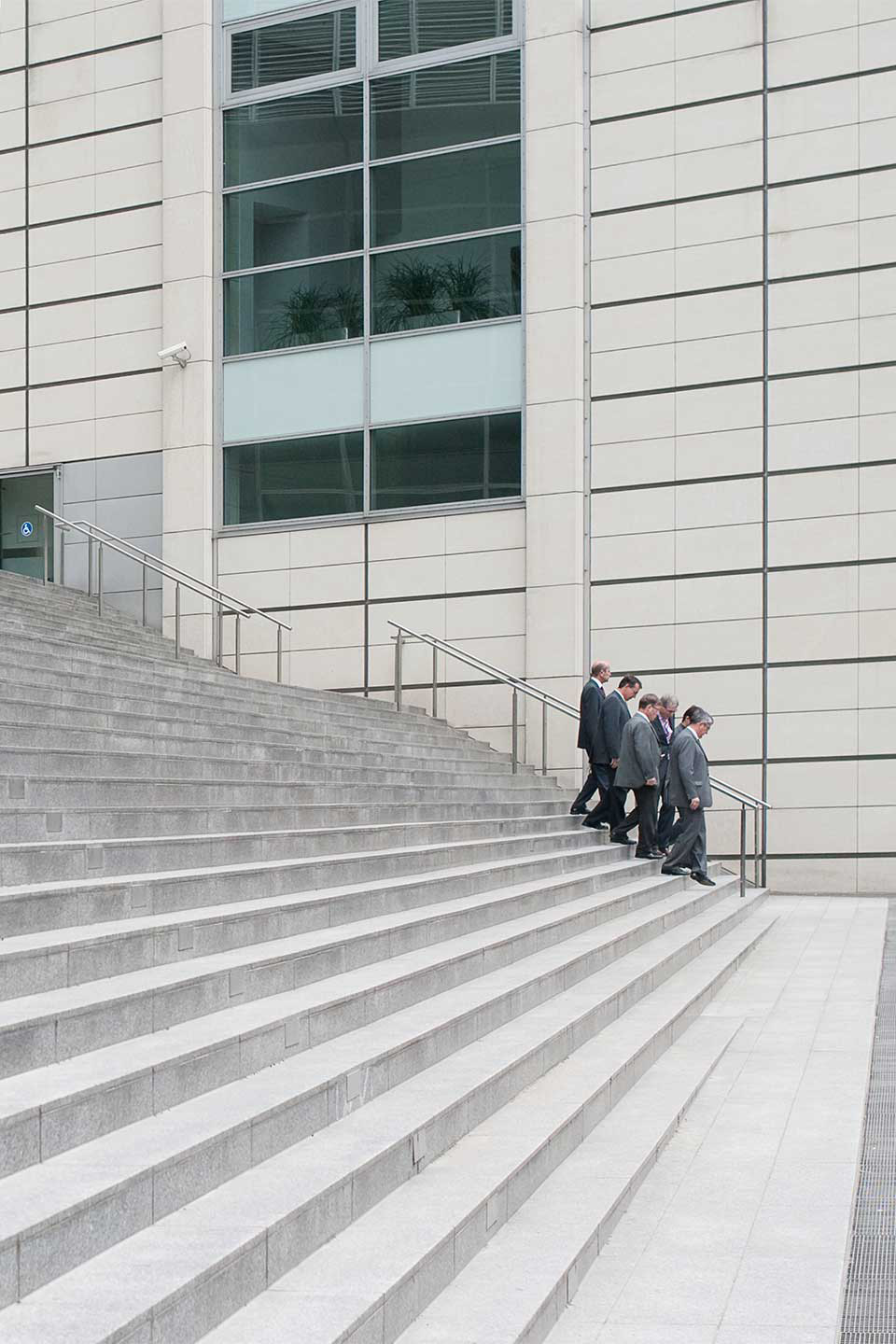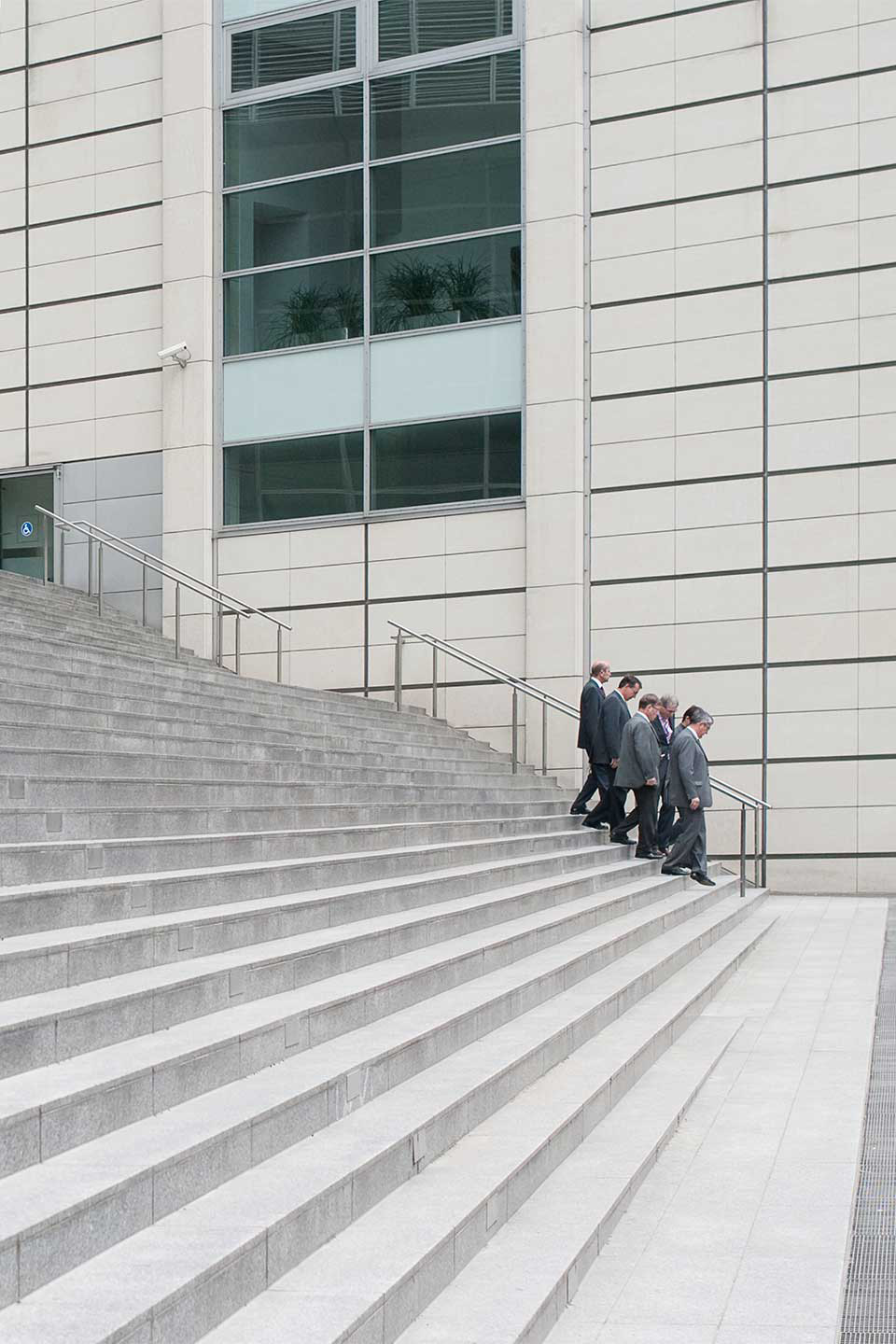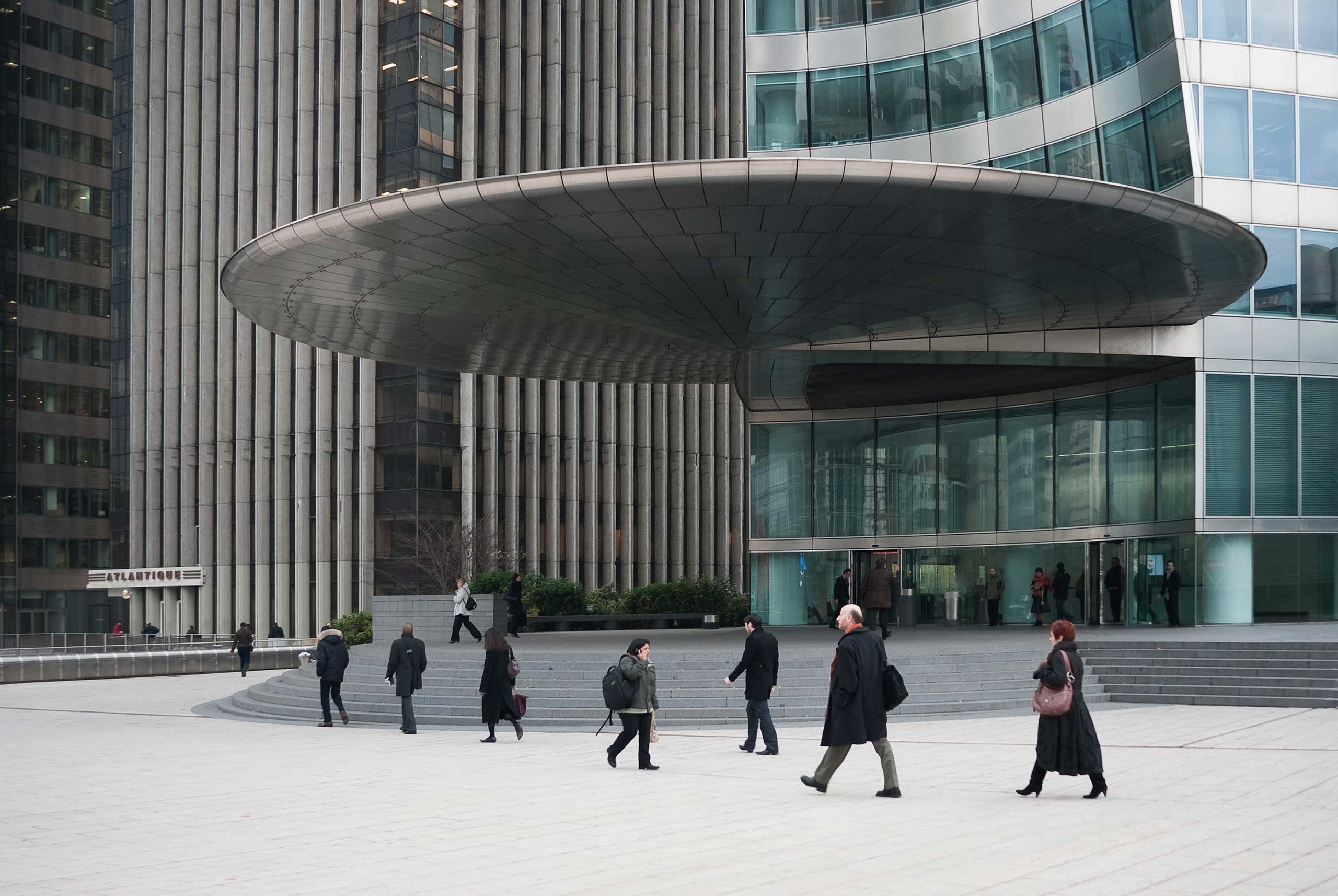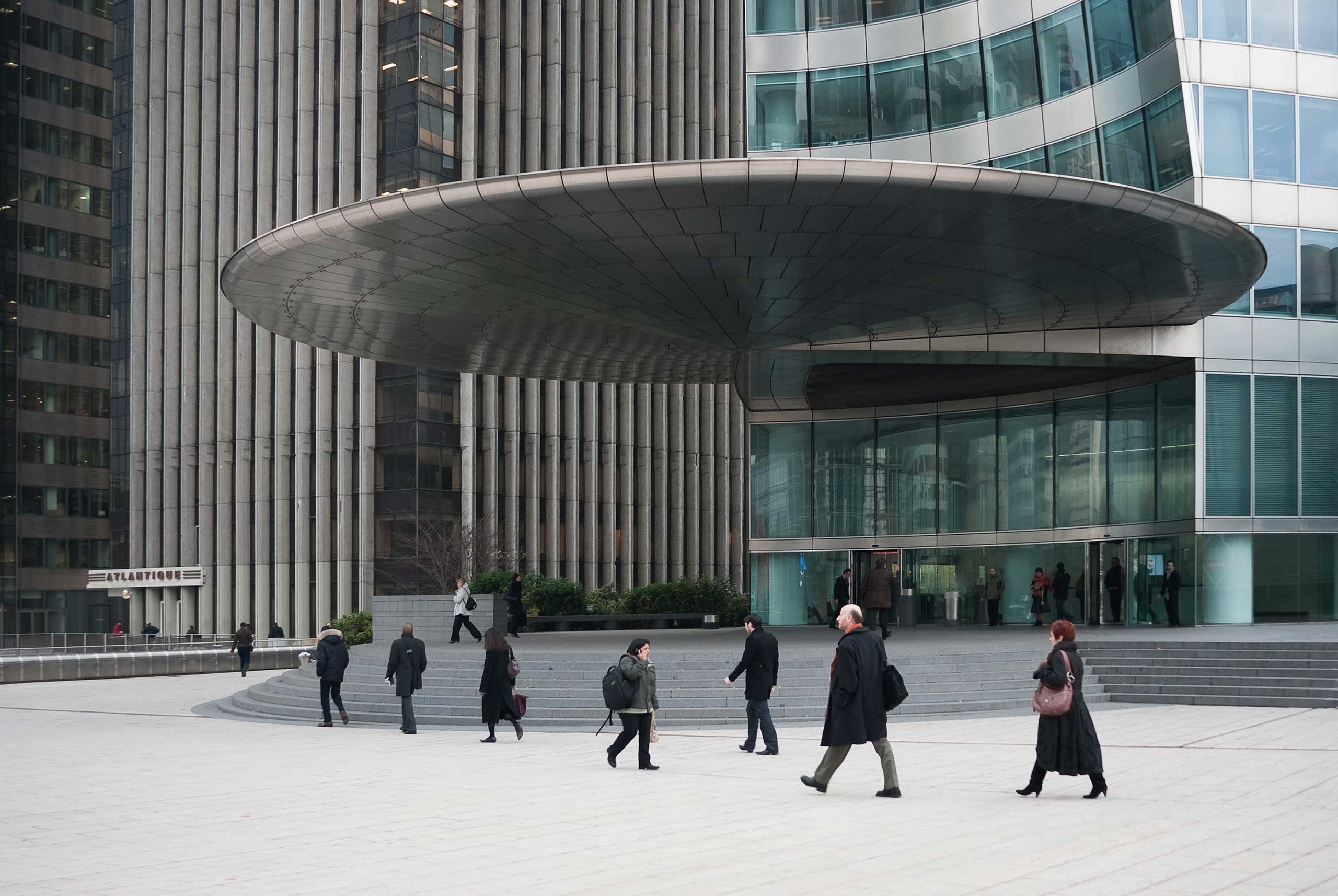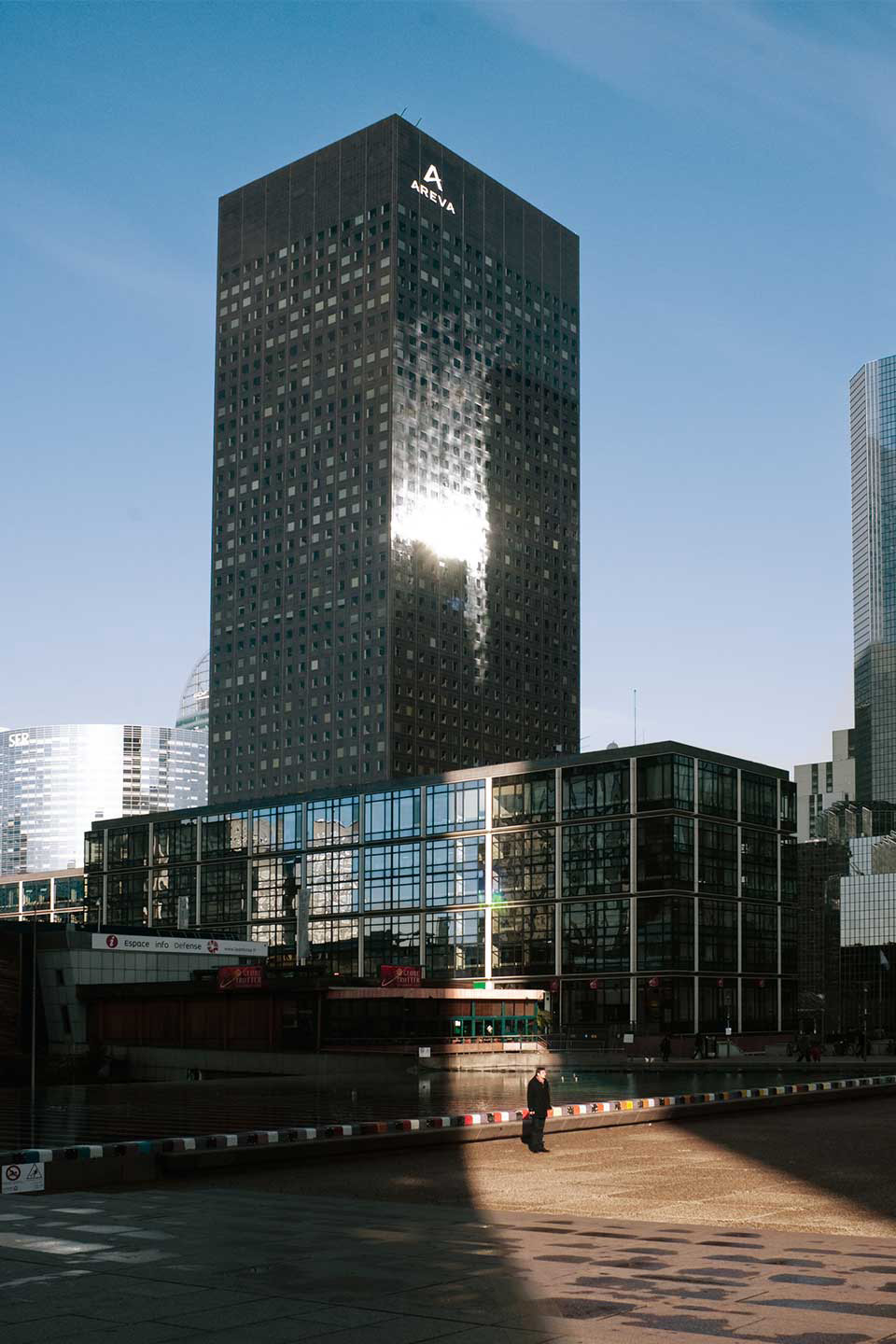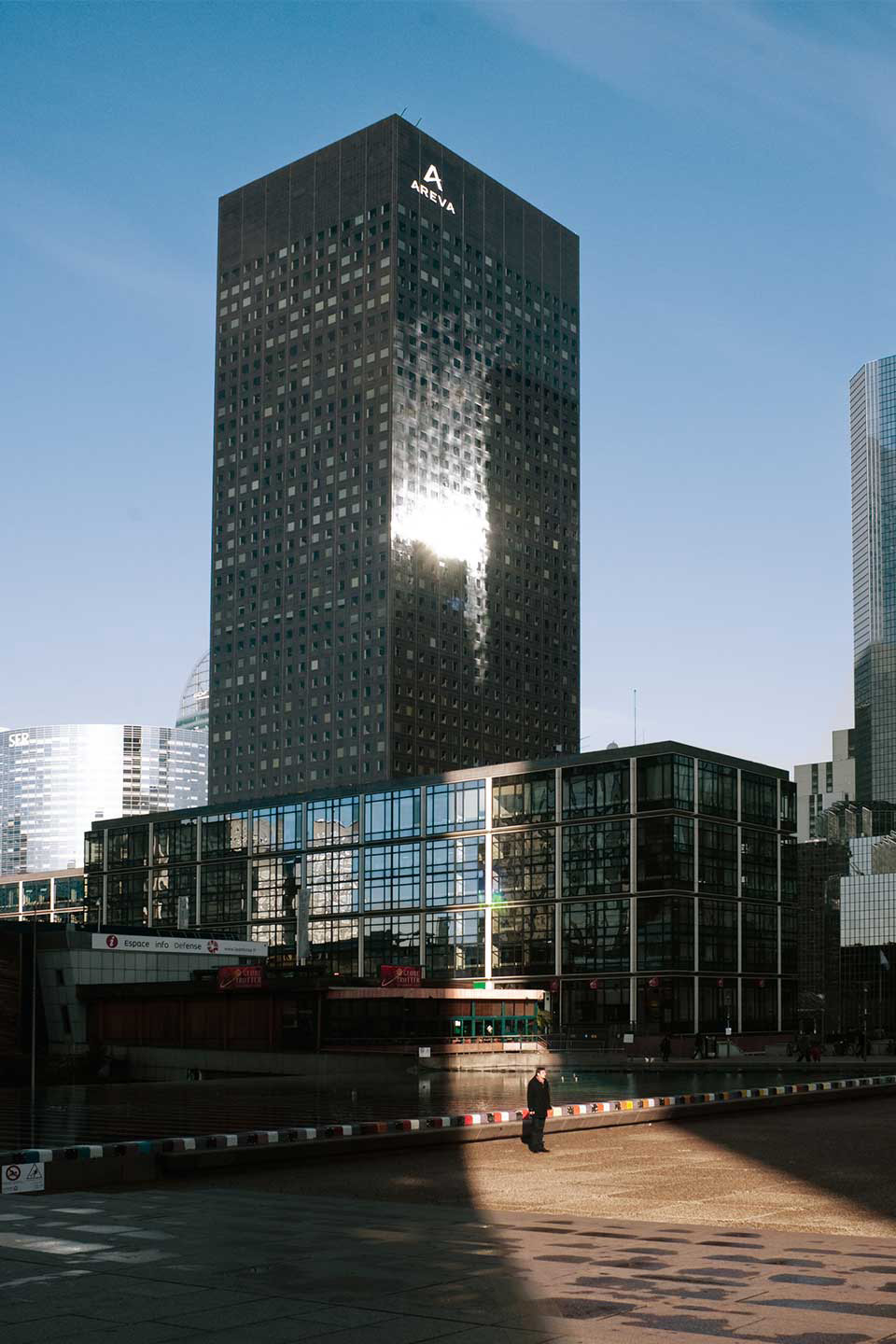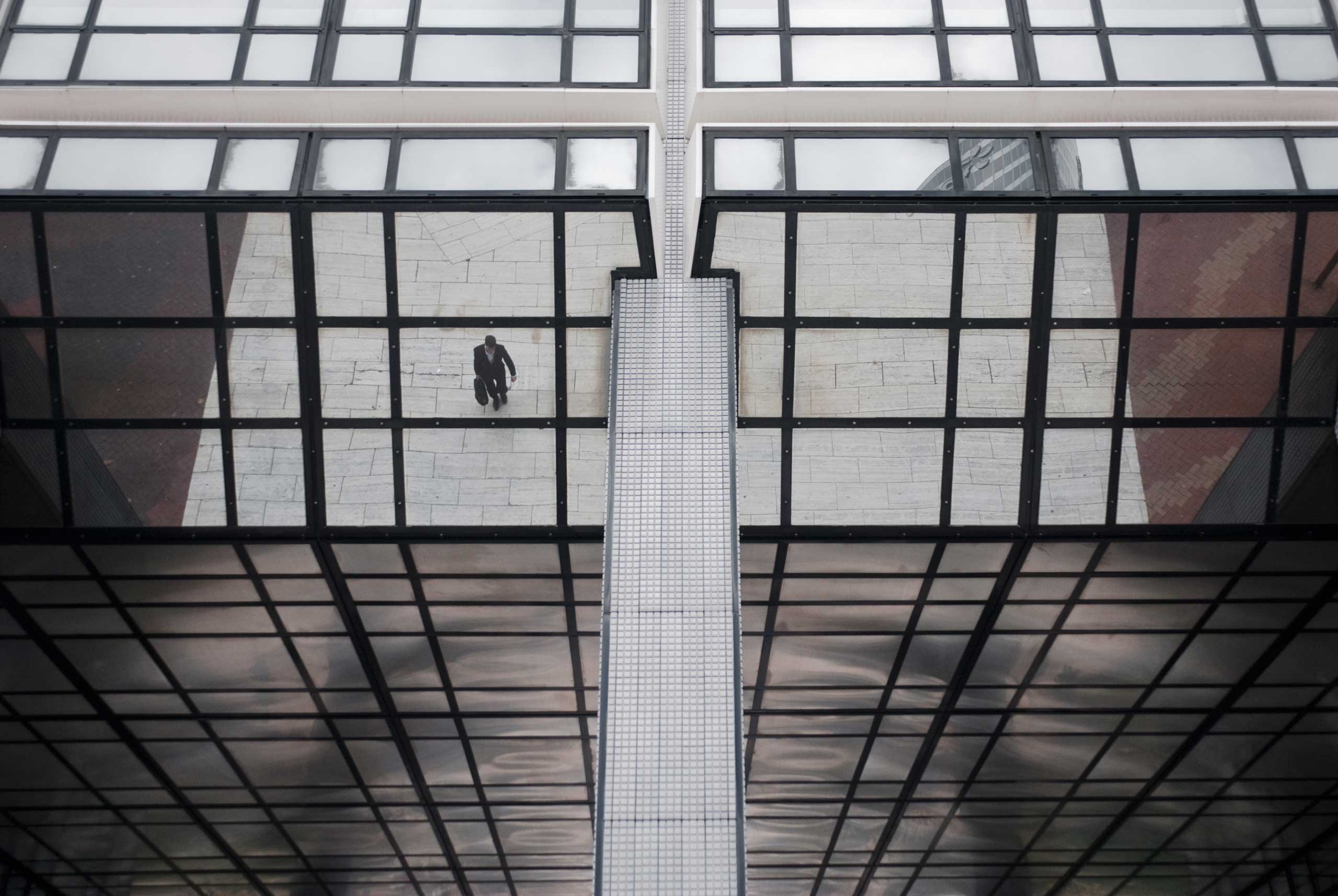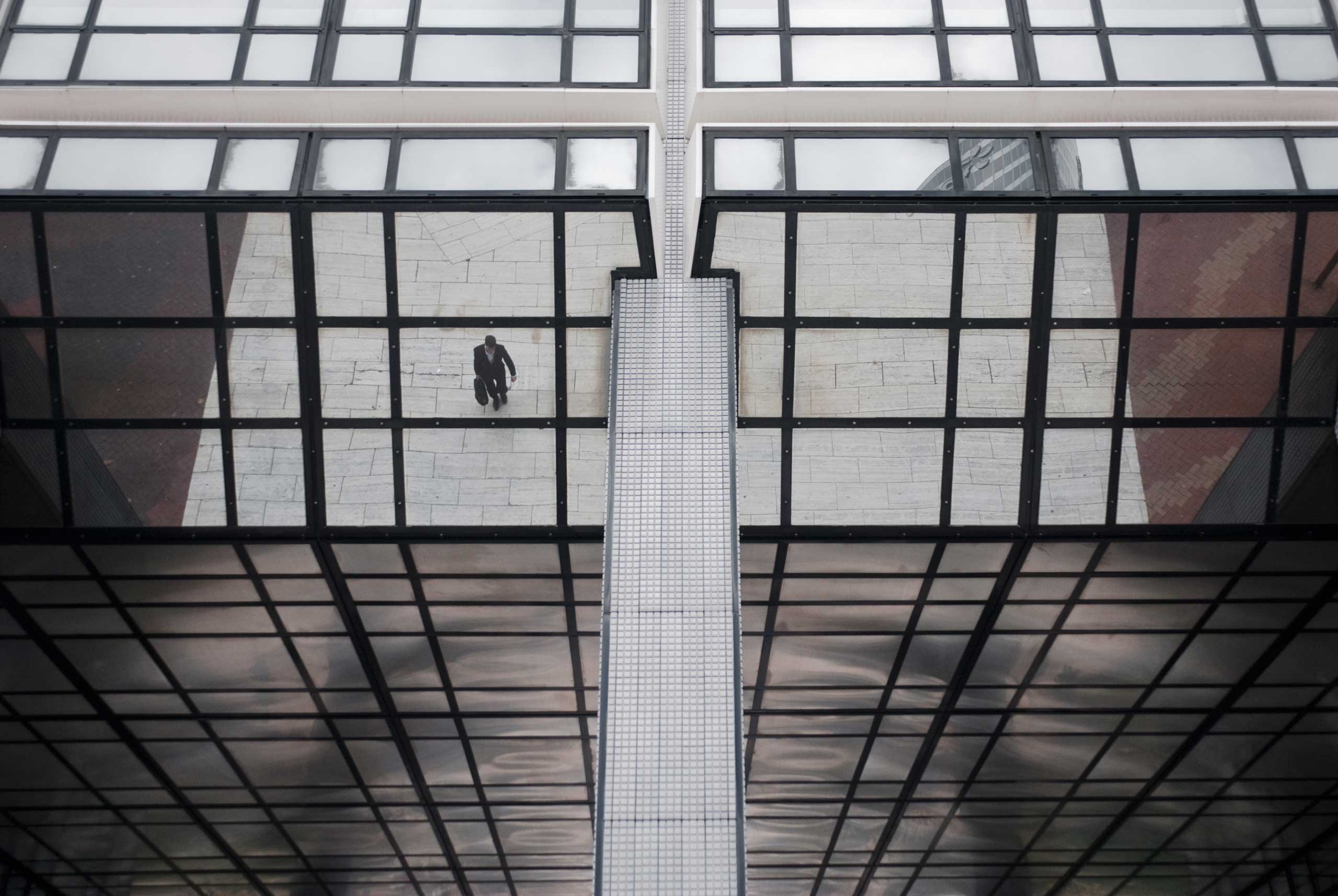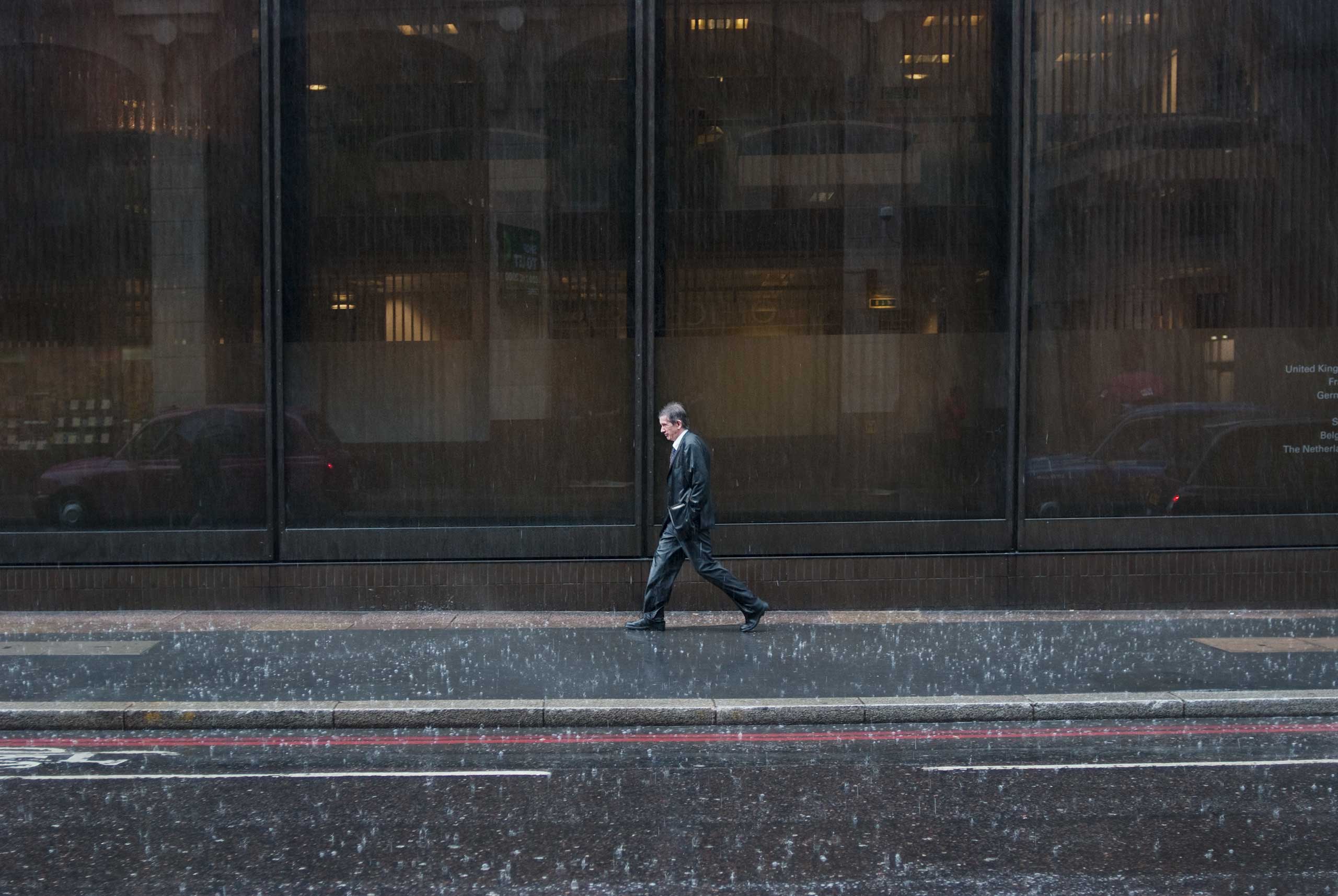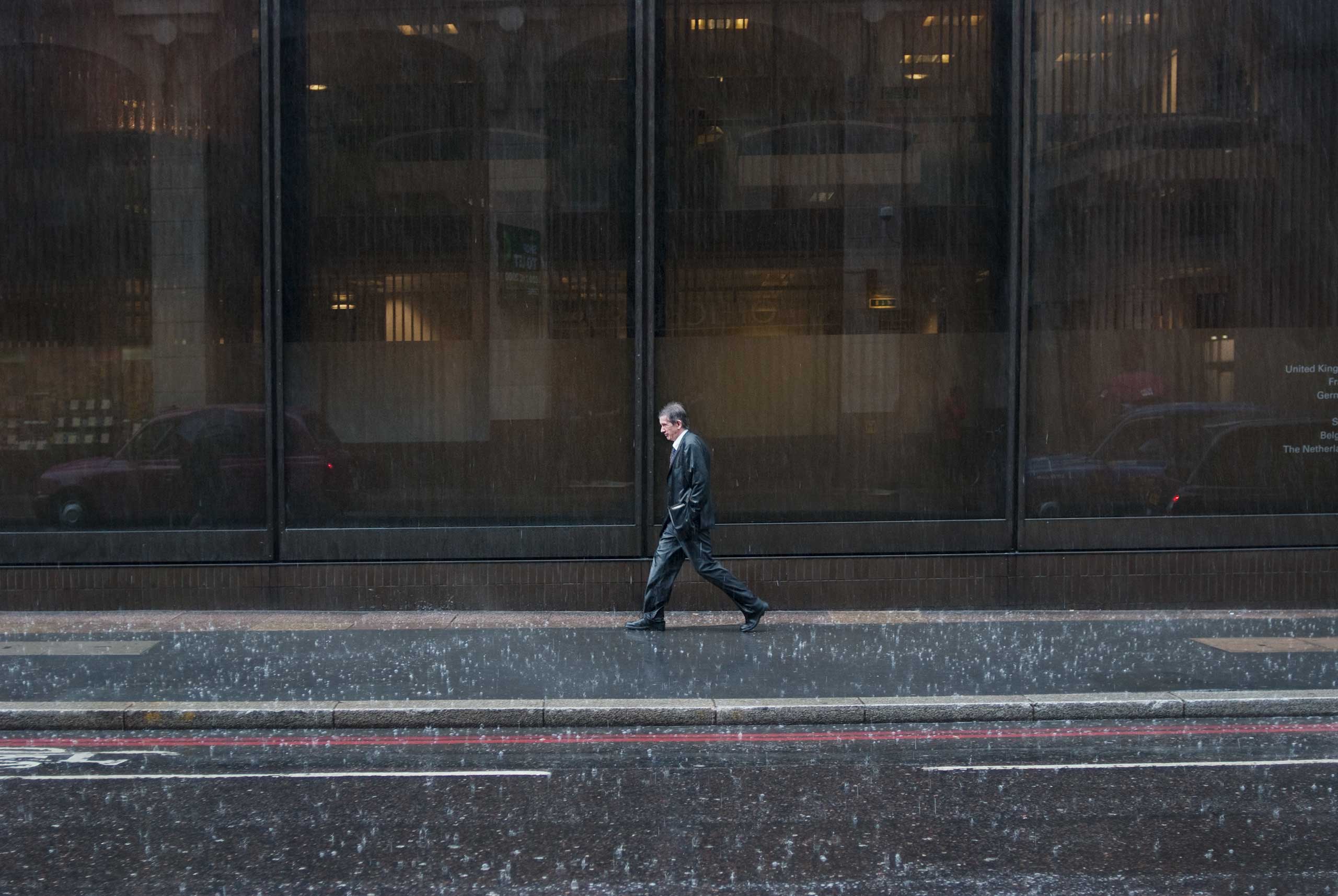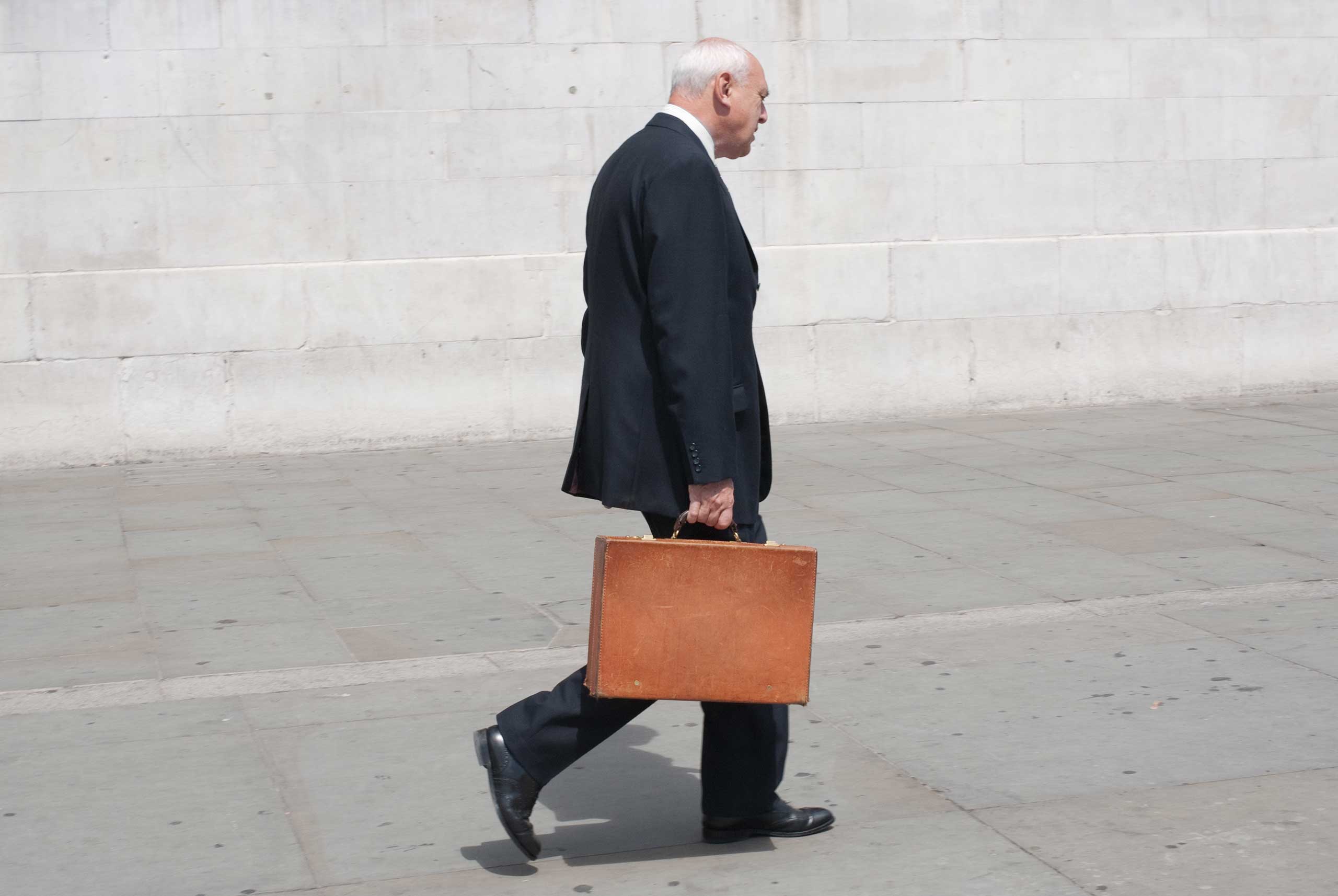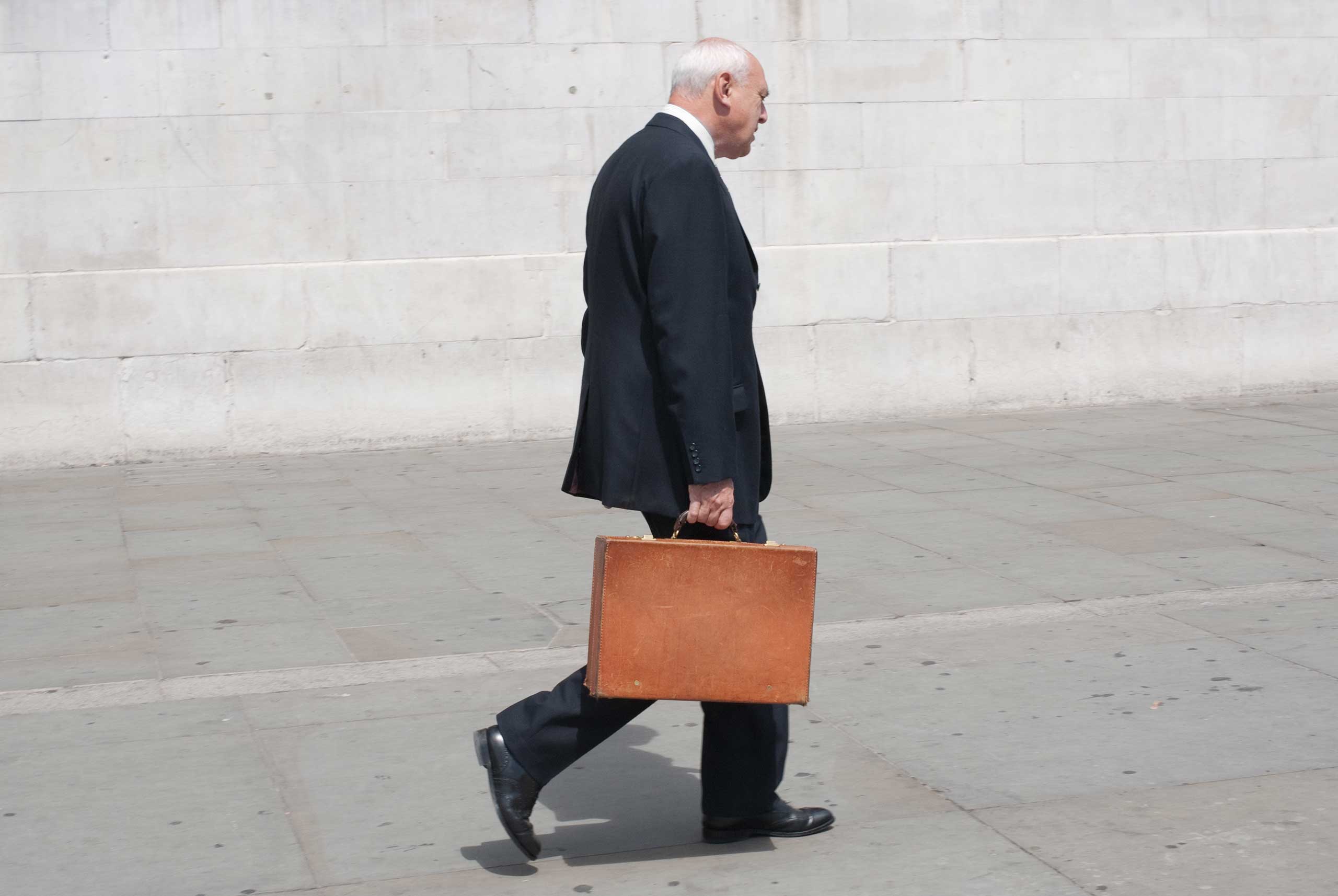 Prizes, Collections and Publicity
After graduating at AKV | Sint Joost 'Life in the businessdistrict' has been exhibited at many places in The Netherlands: Gallery Ron Mandos, Gallery Helder, ING Insurance, Leaseplan, KPMG, Gemeentemuseum Den Haag and Gallery Ecker and Merge Gallery.
The series has been nominated for 7 awards and won 3: Breda Art Award, Lancia Talent Award and Kunstprijs Binnenmaas.
Multiple images are part of the ING Insurance, KPMG and Leaseplan Collection and many private collections.
Photography magazine P|f called the series: "Architecture photography a la Martin Parr".